Innocent Hearts Group of Institutions organised online FDP on effective utilization of research journals during covid -19
The resource person for session was Ajay Sahay (Training Manager, J-Gate)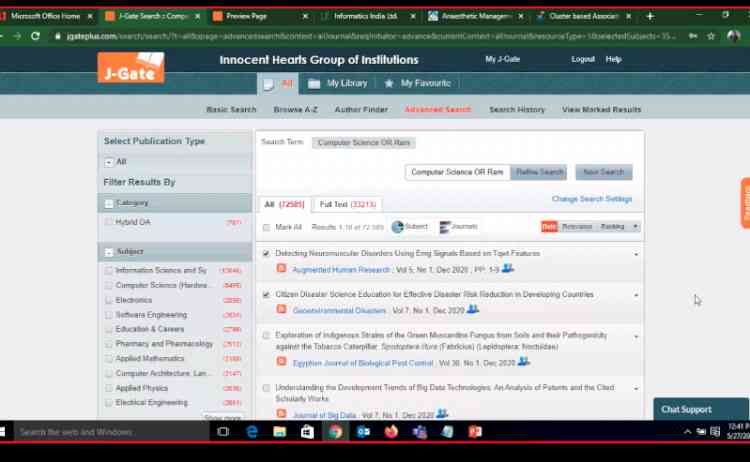 Jalandhar: In endeavour to promote research capabilities of faculty members, Innocent Hearts Group of Institutions organised Online FDP on Topic: "Effective Utilization of Research Journals during Covid-19". The resource person for Session was Mr. Ajay Sahay (Training Manager, J-Gate).
J-Gate is an electronic gateway to global e-journal literature, it provides seamless access to millions of journal and articles available online offered by 12,673 Publishers. 
Mr. Ajay briefed about the basic and advance search features of J-Gate which any one can use to search published research papers of any field. J-Gate provides a platform to take in-depth knowledge of various research topics. The user must have J- Gate account to get access of services provided on J-Gate Platform.  He also stated that user can download papers and read them offline as well anytime by using their own pace. 
At the end Dr. Shailesh Tripathi (Group Director, Innocent Hearts) extended vote of thanks to Mr. Ajay Sahay for highlighting the features of J-gate with faculty members which helps to enhance the knowledge base and motivate to write quality research papers and get them published in renowned journals.