Innocent Hearts College of Education celebrates Intl. Women's Day
Aradhana Bowry, Executive Director of College, was the chief guest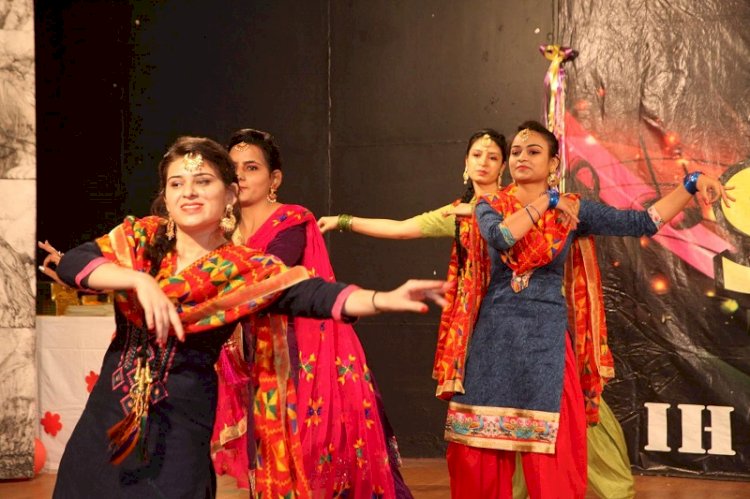 Jalandhar: "A successful woman is one who can build a firm foundation with the bricks others have thrown at her." Along with millions of people around the globe, Innocent Hearts College of Education, Jalandhar and NSS unit of the college also celebrated International Women's Day.
Mrs. Aradhana Bowry, Executive Director of College, was the chief guest of this occasion. The chief guest was offered a floral welcome. 
The inaugural note was delivered by Dr. Tirath Singh, Principal, Sacred Heart's College of Education, Barnala. He introduced her to the audience by highlighting her achievements. Dr. Tirath Singh presented his views regarding this special occasion. He accented the importance of this day by saying that the celebration is being done only because no other species possess such plethora of attributes. 
In her address, during the event Mrs. Aradhana Bowry addressed that there should be a balance between career and family and without a family support a women can't achieve success, also addressed that girls should know their rights to defend themselves and be careful about crimes against women. On this occasion, there were various events like skit, PowerPoint presentation, slogan writing and declamation on women empowerment and deliberations performed by the student-teachers of the college. 
The students shared their views on woman empowerment and ongoing scenarios. 
A cultural show was carried out which emphasized the role of women in the society. 
The Program was concluded by proposing the vote of thanks by the Principal Dr. Arjinder Singh. He said that women's day is to celebrate the achievements of women in various fields and also to express our respect, appreciation & love towards the most powerful gender.