Industry-Academia Interaction: Assess and address R and D needs of MSMEs
Covid has brought immense potential of Indian MSMEs and has resulted in self-reliance: Nitin Gadkari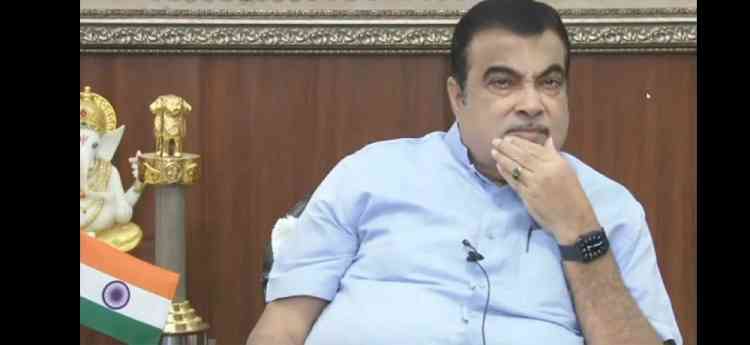 Minister for MSME, Shri Nitin Gadkari.
Chandigarh: Technology Enabling Centre (TEC) of Panjab University , Chandigarh in collaboration with Research for Resurgence Foundation (RFRF), Nagpur and Micro, Small and Medium Enterprises – Development Institute (MSME-DI), Ludhiana organized an online workshop  today on 'Industry Academia Interaction: Assess and Address R&D Needs of MSMEs' Nearly 100 MSMEs and about 150 academicians from different Institutes of higher learning attended this workshop. Minister for MSME, Shri Nitin Gadkari graced this event with his presence as Chief Guest. Shri Mukul Kanitkar, Organizing Secretary, Bhartiya Shikshan Mandal (BSM) and Dr. Rajesh Biniwale ,Director General, RFRF graced the event with their presence as Guests of Honour.

The event started with a welcome address by Prof. Rajkumar, Vice Chancellor, Panjab University, who detailed the glorious history of Panjab University and its contribution towards research and nation building. He highlighted that the university is quite active even in these times of a pandemic and has organized around 350 webinars and submitted nearly 30 research projects.
Sh. Mukul Kanitkar, Guest of Honour of the webinar highlighted the nearly half-a-century long legacy of BSM. He also emphasized on the critical role played by RFRF in translating lab research towards solving national and societal needs. There is an urgent need to bridge the trust deficit between industry and academia and this remains a great challenge, he said. Industry participation in design and implementation of syllabus can be a way forward, as proposed in the new education policy. He also impressed the need for larger participation of industry with faculty members and provide more apprenticeships to students.

Shri Nitin Gadkari, Minister MSME congratulated Panjab university for organizing the event. There is an ever-important role of academia-industry to come forward and join hands in these testing times of COVID19. Our large pool of talented population gives India an immense edge in these evolving global times. This would create numerous opportunities for converting knowledge to wealth, he emphasized. Sh. Gadkari said that policies should be driven to enable rapid development in backward districts of the country. The minister recalled several ways through which Punjab can contribute to the rural-centric growth model. This includes diversified farming with less and less reliance on traditional crops. COVID has brought immense potential of Indian MSMEs and has resulted in self-reliance and even export of medical technologies in the past few months. The minister assured increased liquidity by way of policies that are central and enabler to MSMEs.

He stressed that regional level interaction of industry-academia is a must for making youth capable to gain theoretical as well as practical knowledge. He discussed the various issues like 'parali burning', sugar conversion to ethanol, and many more of the region which needs industry-academia integration. He stressed that we must take decisions and do work with honesty and transparency.  

About 20 speakers from MSME industries shared their specific R&D needs in this workshop. Academia present in the workshop participated in this session with great enthusiasm. In due course of time, cross-functional teams of academicians are envisaged jointly by TEC and RFRF, in order to innovate on technologies required by MSMEs. Professor Renu Vig of Panjab University pitched before MSMEs the various technologies developed at Design Innovation Centre (DIC) of Panjab University.