Halloween party at DCM Presidency School, Elementary Campus
There were Superheroes, Fairies, Witches, Goblins and other interesting characters walking around and posed for photographs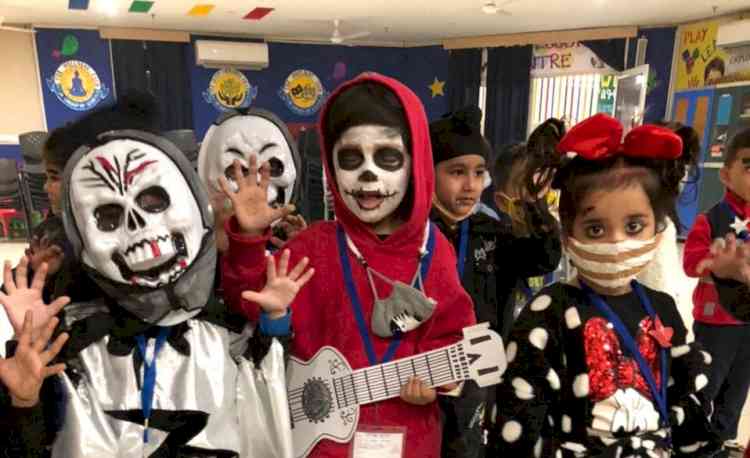 The Halloween party being held at DCM Presidency School, Elementary Campus, Ludhiana on Saturday.
Ludhiana, October 29, 2021: Halloween, a global festival, was celebrated on Friday with a fun filled and exciting fancy dress parade by the kindergarten students at DCM Presidency School, Elementary Campus, Ludhiana .
  
There were Superheroes, Fairies, Witches, Goblins and other interesting characters walking around and posed for photographs. 
 
The grand celebration saw the exciting faces of student's celebrating the spirit of Halloween with full gusto.  
 
 
The students came dressed in various outfits to mark the welcoming of good spirits and driving away of the bad spirits in their lives. 
A fun filled party was hosted by school for all students to enjoy. 
There were music, lights, spooky decor and food. The entire school was decked with Halloween-themed colour and decoration.
Teachers prepared beautiful Halloween take aways for the kids that they enjoyed wearing and flaunting. 
 
Head Elementary Reuben Chahal said that these kind of events help students pursue global festivals and enhance knowledge in a fun-filled manner and encourage them to appreciate differences in cultures and customs, spreading awareness of global festivals and values. 
 
It was an august experience that took them to the western world, where it is celebrated in a grand manner.