GNDU exams for final semester classes of all UG, Graduate, Certificate and Diploma Courses from Sep 21 to Oct 7
Keeping in mind, the threat of Covid-19, these examinations would be conducted in online mode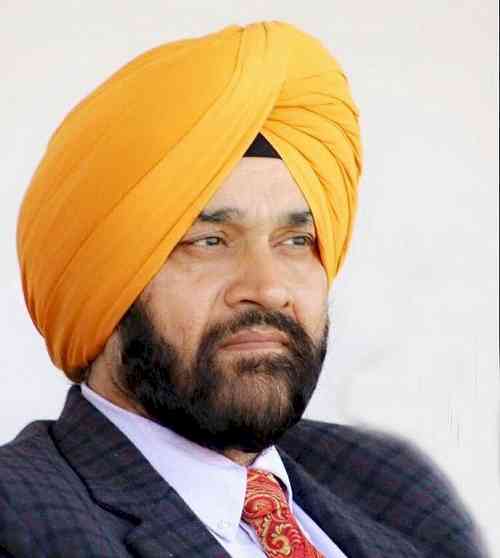 Dr. Gurpinder Singh Samra, Principal, Lyallpur Khalsa College Jalandhar and President, College Principals Association.


Jalandhar: Dr. Gurpinder Singh Samra, Principal, Lyallpur Khalsa College Jalandhar and President, College Principals Association has informed that examinations for the final semester classes of all the undergraduate, graduate, certificate and diploma courses will be conducted by Guru Nanak Dev University, Amritsar from 21stSeptember to 7th October 2020 and keeping in mind, the threat of Covid-19, these examinations would be conducted in online mode. 

Dr Samra thoroughly explained the entire process of the upcoming online examinations where in each day of examination shall comprise of three different sessions of 2 hours each. The first session will be from 8 to 10 am, second session from 11 am to 1 pm. and the third and final session from 2 pm. to 4 pm. In order to successfully complete the process for these examinations students have been dispatched messages on their email ids in order to verify their authentic accounts. As per this online examination process, the students will be required to answer the emails sent by the college at least 4 days prior to the start of examination and in case of any difficulty regarding the process they are advice to contact their college at the earliest. 

Dr Samra also informed that the students have been given a printed from comprising of student/examination code, subject code, date of examination, roll number, name of the student, class, and subject number to be duly signed by the student. The question paper for each exam day will be provided to the student 15 minutes before the start of exam session timings. Students will be required to attempt their examinations on A4 sized sheet and each sheet used for the same will have to be numbered viz 1,2,3,4... and the total number of sheets used must not exceed 20. Students will be required to attempt any 4 questions of the total questions given to them and the time to do the same will be 2 hours. After attempting examination students will have to scan or take a photograph of the sheets to prepare a PDF file which will have to be sent to the E-mail address provided to them within 30 minutes after the completion of exam. In total, the students will have to complete the process of attempting and submitting their answer sheet to the college via the online mode in 2 hours and 45 minutes. Apart from that students will also have to note down the number of sheets uploaded and a hard copy of the same to be kept as a record with themselves which might be required by the university for verification purpose. 

Dr Samra also informed that the date sheets for practical examinations (wherever applicable) have also been released and all arrangements for a safe conduct of examination have been made and in case of any query students are strongly advised to call/contact their respective colleges. Principal Dr Samra appealed to students and their parents to co-operate in the examination process much to the welfare and long-term future of students.