GGN Khalsa College takes initiative to celebrate 400th birth anniversary of Sri Guru Tegh Bahadur Sahib Ji
GGN Khalsa College takes initiative to celebrate 400th birth anniversary of Sri Guru Tegh Bahadur Sahib Ji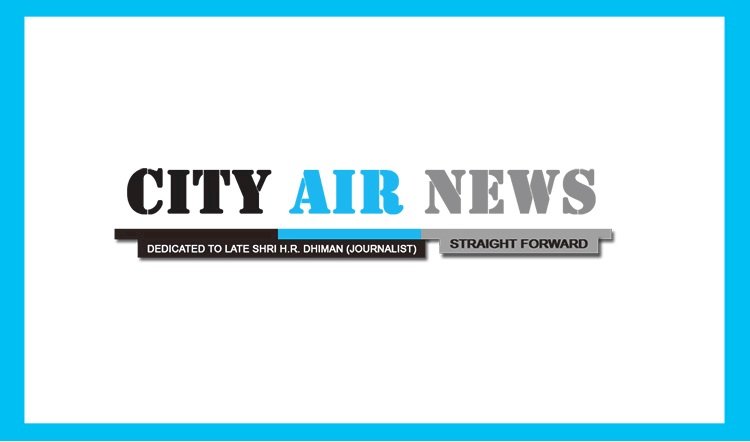 Ludhiana: Gujranwala Guru Nanak Khalsa College, Ludhiana has taken the initiative to celebrate the 400th birth anniversary of "Sri Guru Tegh Bahadur Sahib Ji" and in this respect, a webinar series on the life, teachings, martyrdom and Sikhs associated with Guru Sahib ji has been started from the last six months. More than a dozen webinars have already been organized by the college. Recently, A National Webinar was conducted on "Guru Tegh Bahadur Ji's Bani: Literary Perspective." Bhai Harbans Lal, Emeritus Professor & Chairman, Department of Pharmacology & Neuroscience (USA) delivered the presidential remarks. Dr. Gurinder Singh Mann, Director, Global Institute for Sikh Studies (USA), Dr. Gurnam Singh, Founder & Head, Gurmat Sangeet Chair, Punjabi University, Patiala, and S. Partap Singh, Former D.I.G., New Delhi were the resource persons of the day. Principal, Dr. Arvinder Singh Bhalla welcomed the guests and emphasized the need of such webinars to propagate the Sikh religion and to connect youth with the Sikh traditions.
In his Presidential address, Bhai Harbans Lal took up the conceptual aspect of Guru Tegh Bahadur Ji's Bani. According to him, the transience of the world, the ultimate reality and the true purpose of human life is highlighted by Guru Sahib in his writings by using several similes and metaphors and revealed the true reason behind human suffering to his followers. He called Guru Sahib a multifaceted genius who composed his verses in different musical measures and provided the human beings with a coherent and dynamic vision. Dr. Gurinder Singh Mann said that the "Bani" of Sri Guru Tegh Bahadur Ji is a beacon for the whole world and we should all make efforts to adopt the teachings of Guru Sahib in our lives. It is in times of despair and misery that one gets to see the ephemeral nature of wordly pleasures, and only then can one truly learn to value greater things in life. Besides describing the central idea of his writings, he also tried to explain the process of its creation.
Dr. Gurnam Singh, talked about the unprecedented contribution made by Guru Tegh Bahadur Sahib ji by guiding his followers towards the path of peace. Explaining the basic nature of all the "Ragas," Dr. Gurnam Singh described the reason why Guru Sahib chose certain ragas for writing his Bani. According to S. Partap Singh, Guru Tegh Bahadur Ji through his Bani showed the path of divinity to his disciples by teaching them to overcome greed, desire, ego and pain. He taught the world to be content with their life and spread the idea of attaining "Jiwan Mukti" by making peace with every life- situation.
The vote of thanks was proposed by Dr. S.P. Singh, Former Vice Chancellor, GNDU Amritsar and President, Gujranwala Khalsa Education council.
 
He showed his gratitude to the eminent guests for sparing their valuable time and applauded the efforts of the organizing team that comprised Dr. Bhupinder Singh and Dr. Mandeep Kaur.