Establish medical college in Shri Fatehgarh Sahib Constituency: Dr Amar Singh, MP 
Says Shri Fatehgarh Sahib is the site of some of the most important events in Sikh history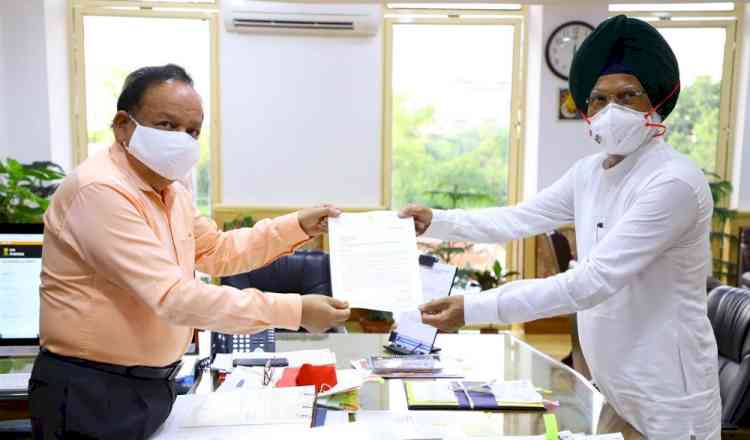 Khanna (Ludhiana): Dr Amar Singh MP Shri Fatehgarh Sahib met Union Health Minister Dr Harshvardan in New Delhi to demand that the Union Government sanction a medical college for Shri Fatehgarh Sahib constituency. 
 
Dr Singh told the Minister that Shri Fatehgarh Sahib is the site of some of the most important events in Sikh history. The constituency also encompasses some important industrial and commercial centres, namely:
 
1. Mandi Gobindgarh, north India's largest centre for steel re-rolling and trading.
2. Khanna, Asia's largest agricultural mandi and one of the main hubs of cattle feed industry in North India.
3. Sahnewal, the largest cluster of MSME industry in Punjab.
 
Dr Singh stressed that Mandi Gobindgarh, Khanna and Sahnewal employ lakhs of Punjabi and migrant labour. Despite this the constituency is among the very few in Punjab without a medical college. This leads to massive pressure and a complete flow of cases to PGI Chandigarh. The lack of a medical college is causing great inconvenience and unbearable financial burden on poor families.
 
He requested the Minister to sanction a medical college for Shri Fatehgarh Sahib constituency under Union Health Ministry's existing scheme for setting up medical colleges in underserved areas.