Dr Narinder Kumar of Doaba College gets Research Project of 15 lacs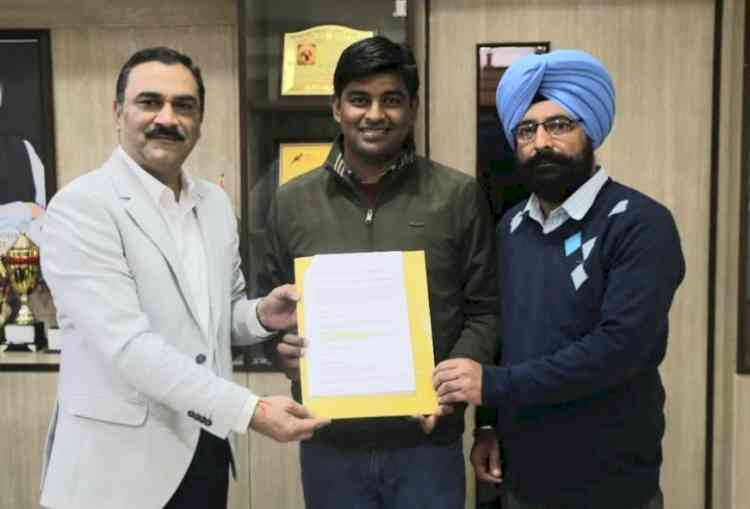 Jalandhar, December 7, 2021: Principal Dr Pardeep Bhandari in a press release said that Dr. Narinder Kumar, Department of Physics, Doaba College Jalandhar has received the prestigious "Teachers Associateship for Research Excellence" (TARE) from Science & Engineering Research Board (SERB) Govt. of India. Dr Bhandari said that this award comprises of a research project entitled "Exploring the Internal Structure of Nucleon" and an annual fellowship for the period of three  years with total grant of 15 lacs . He said that this project is in collaboration with Dr. B R Ambedkar National Institute of Technology Jalandhar. Both institute will work together on the problem of Demystifying the internal and spin structure of the proton.
Principal Dr Pardeep Bhandari and Dr Arshdeep Singh –Head felicitated Dr Narinder Kumar for this achievement in college.