DIPS IMT celebrated World Telecommunication Day
Assistant professor engineer Vishal Khanna was the main speaker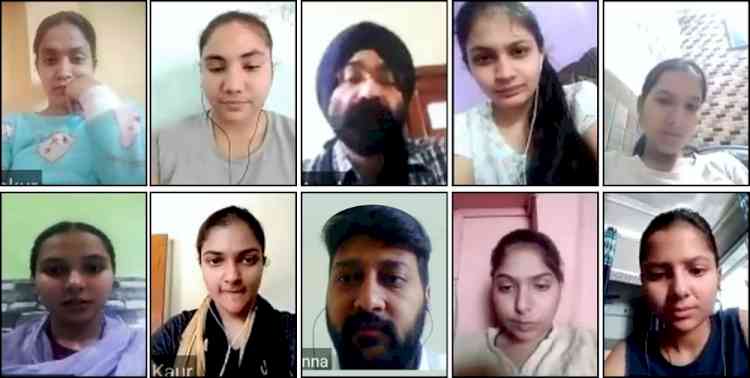 Jalandhar: Telecommunication is a means by which communication can be maintained even while sitting miles away one can feel in close touch with our near and dear ones. To impart the importance of telecommunication and the various means of communication World telecommunication Day was celebrated in IMT DIPS.   In this seminar, Assistant professor engineer Vishal Khanna was the main speaker. 
During the seminar Professor Vishal Khanna explained to the students that communication is embarked upon many means such as radio, telephone, TV. Data communication, Bluetooth with computer network, Wi-Fi ETC are used to make communication effective, Due to all these mediums, setting comfortably we can communicate with people sitting far away from us. We can video, messages or audio and remain with people far away from us. DIPS IMT principal Dr. Simranjeet Singh highlighted that he celebrated this Telecommunication day is to enlighten at a global level the importance of Technology and internet.
MD Sardar Tarwinder Singh and CEO Monica Mandotra remarked that in the present challenging times digital transformation is remarkably spreading at a very fast. During these corona times the whole world has truly understood  the significance of telecommunication be it medical field, work from home or education.
CAO Ramneek Singh and Jashan Singh also emphasized the need of technology for the young generation and remain updates with latest changes but they also should remember that while being in touch with latest technology they ensure that all safety measures are procured in mind.