DCM Presidency School, Elementary Campus, celebrates Black and white day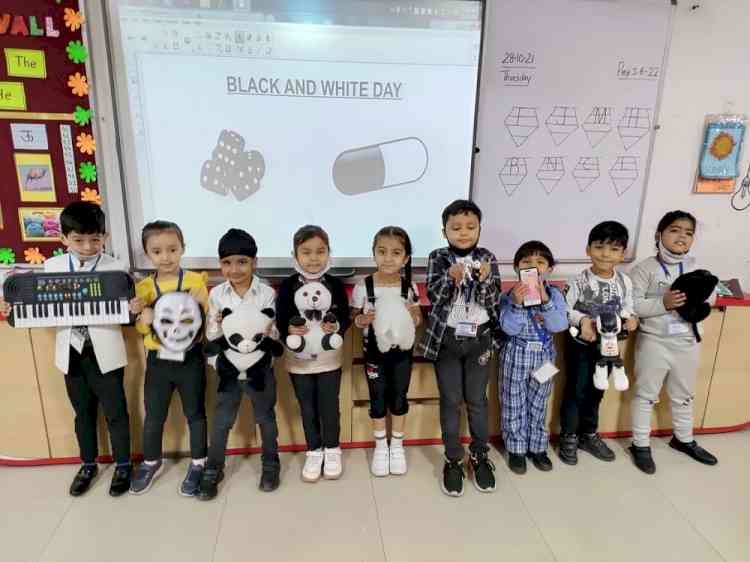 Ludhiana, October 28, 2021: Just like we cannot imagine a world without colours, a world without black and white is unimaginable too!
The students of DCM Presidency School , Elementary Campus  celebrated the black and white day on Thursday 28th October 2021 in school. They were dressed in black and white attire and brought black and white objects to school. 
 
They were shown different black and white objects by the teacher such as white paper, black pen, white paint, black paint, white and black teddy bear ,rings and  wool to name a few. 
They were asked to name a few black and white things that they see in their surroundings. 
Activity center was decked up with theme related  picture  & objects like Penguin world, Football, Panda, Sheep, Dog, Chess,
Animal kingdom, Musical Harmony to give the feel of the day. 
The entire day they listened to theme related rhymes and participated in clay moulding activity.
To enhance their speaking & listening skills, during the circle time they  participated in show and tell, where they spoke lines about objects and pictures they brought to school. 
It was indeed a fun-filled learning day!