CU HP organised webinar on "Innovations in crop improvement under changing climatic conditions"
More than 300 participants attended this webinar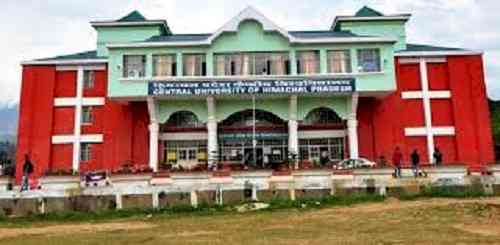 Dharamshala: School of Life Sciences, Central University of HP organized one day International Webinar on "Innovations in crop improvement under changing climatic conditions", at its main centre Dharamshala on Thursday.
Webinar was inaugurated by biotechnologist Jt. Director, Indian Institute of Agricultural Biotechnology- Ranchi Prof. T. R. Sharma.
Pooja Awasthi, PRO of the University informed that Professor Siddique, Hackett Professor of Agriculture Chair and Director University of Western Australia delivered his talk on "Innovations in adaptation to climate change in dry land agriculture". 
Prof.Hong Zhang of Texas University, USA delivered his talk on "Drought, Heat and Salinity Tolerance in Crop Plants".
Dr.Salej Sood, Senior Scientist CPRI Shimla talked about "Genomic Selection and Prediction". 
More than 300 participants attended this webinar and discussed many aspects with key speakers.