CT University students visit NGO 'Manukhta Di Sewa'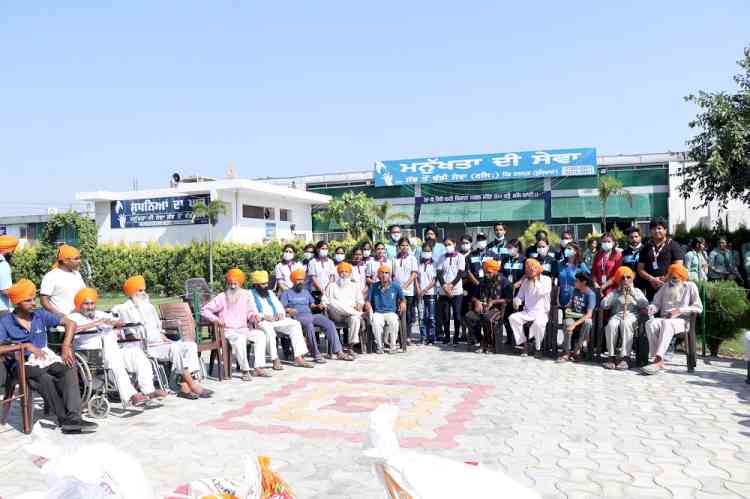 CT University students along with inmates during a visit to NGO 'Manukhta Di Sewa.
Ludhiana, October 18, 2021: Students of CT University's Health Care Program which is being run at the campus in association with Bosch under its Bridge programme visited NGO 'Manukhta Di Sewa' where they interacted with the inmates and distributed nutritious food items, medical kits and sanitizers for the inmates.
The students conducted the health check-up and took sessions for the inmates stating that maintaining cleanliness in everyday life provides an effective shield against the attack of any disease, and they further urged the inmates to keep themselves aware of the symptoms of COVID-19 pandemic and remain fully cautious. Students informed them about the precautionary measures which are to be taken for self protection against novel coronavirus infection. They further said that daily exercise and yoga are very essential for maintaining a healthy mind and body
While visiting the NGO Ati Priye, Director Planning and Development appreciated the NGO that runs the Home for its humanitarian service provided to the elderly inmates. He said that the service provided by the society is very encouraging and a praiseworthy example of human compassion.
CT University Vice Chancellor Dr. Harsh Sadawarti appreciated the efforts of the students for contributing their bit to the society.