CT Group kicks off cleanliness campaign in view of covid-19 
Even they were given proper equipment to clean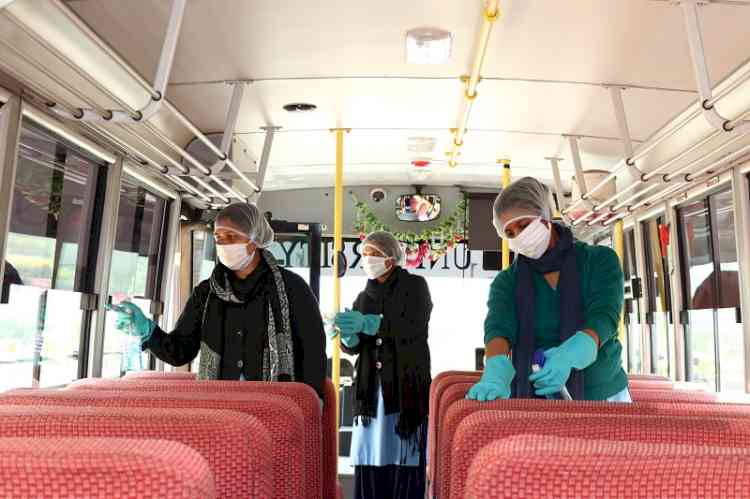 CTG kicks off cleanliness campaign in view of COVID 19.
Jalandhar: Following the guidelines of Punjab Government, CT Group including CT Group of Institutions North Campus (Maqsudan), CT Public School, CT Group South Campus (Shahpur) and CT World School recently announced an off from all the academics tasks for students and cancelled its major events considering the safety of students from spread of Corona Virus (COVID-19).
For this, CT Group's Housekeeping and Pharmacy department personnel took each corner to clean the areas with maximum footfall and usage like buses, computer labs and classrooms, etc.
The housekeeping personnel were given proper instructions to sanitise the surroundings daily and avoid leaving unclean areas behind. Even they were given proper equipment to clean.
Manbir Singh, Managing Director, CT Group said, "It is a common cliché that prevention is better than cure. COVID-19 is making people worried and anxious but if we follow preventive measures rather than a panic state, we can together bring curb to the situation being created all around. Starting from your own homes, sanitise all and stay clean. This activity will be repeated on daily basis."