Climate change is major cause of decaling count of migratory birds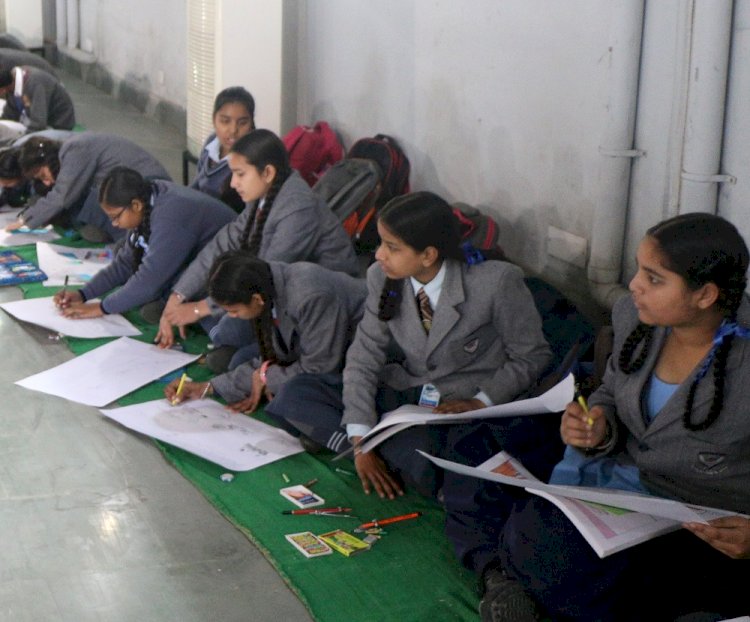 Kapurthala: Wetlands are very important part of biodiversity and essential to see that these are well protected. Punjab state has 12 natural and 9 manmade wetlands. Wetlands have been drained and transformed by anthropogenic activities like unplanned urban and agricultural development, industrial sites, constructions, impoundment, resource extraction, and dredge disposal causing substantial long-term ecological loss.  We have already lost 35% of wetlands in the last 35 years due to anthropogenic activities like unplanned urban and agriculture shift, industrial waste disposal causing substantial long-term ecological loss. It is easier to protect wetlands now than to restore or recreate "Later" which may be too late. This was expressed by Dr. Rajesh Grover, Director, Puhspa Gujral Science City on the occasion of World Wetland day celebration at Science City.  This Day was jointly organized with Department of Forest and Wildlife Preservation, Government of Punjab.

On this occasion Mrs. Gitanjli Kanwar Senior Project Officer Harike Bird Sanctuary Range Tarntarn said that,  the state has the privilege of having 6 (Harike, Kanjli, Ropar, Keshopur, Beas and Nagal )  wetlands of international importance covered as Ramsar sites. Harike wetland spread over an area of 28.5 sq km is famous for its migratory birds. Kanjli wetland is spread over 100 ha area at Kapurthala and Ropar wetland is spread over 1365 ha area at Ropar.   Further she informed that,Harike Wetland, the largest wetland in northern India, in the Tarn Taran Sahib, stands on the confluence of the rivers Beas and Sutlej in Punjab is a haven for birdwatchers.  Harike Wetland and Bird Sanctuary is home to migratory birds visiting from as far as Arctic and Siberia. The wigeon, common teal, pintail, shoveller and brahminy ducks are commonly seen during the winter.   Further she said,  this year, it has been observed that there is decline in the count of migratory birds. It is recorded that only 91,025 birds comprising of 94 species approached at Harike wetland. There is drastic fall of around 32,000  birds in comparison to last year. Climate change may be the main cause of  this  count fall.
Mr. Kushwinder DFO  Jalandhar said that, We are losing almost 50 species per day all over the globe due to various activities like forest fire, deforestation, all types of pollution, loss of habitat, scarcity of food, poaching, loss of reproductive efficacy due to rise of temperature, loss of reproductive efficacy due to infestation of pollutants in the ovaries of the organisms, etc. With the loss of one species, 20 more species are affected with that because they are dependent on that species.
Result of the competition : Painting : Mr. Shail and Samriti  from Dayanand School  Jalandhar stood first and third. Jasleenpreet Kaur from  SPPS School Begowal has received second prize.
Caption Writing Competition : Gurjot and Yuvika from C.T Public School Jalandhar has received first and second prize. Dhanvir Kaur from SPPS Begowal stood third prize.