CGC Landran extends grand welcome to freshmen with Jashan 2K21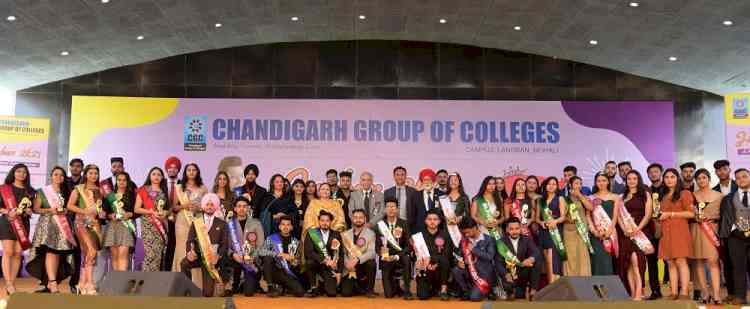 Chandigarh, December 3, 2021: Chandigarh Group of Colleges hosted its grand annual celebration Jashan 2k21 – A Freshers' Extravaganza to extend a delightful welcome to the freshmen. A myriad of activities was aligned for the day where the students showcased their talent and panache. The audience was swayed by the performances of the newbies as they exuded their charm through various art forms like Classical dance, group singing, Bhangra, Natti, Theme Based Act, and much more.
The main highlight of the event was the Fashion Show, which provided a perfect platform for students to represent themselves and contest for distinct titles. Besides this, the star casts of Kade Haan Kade Naa and Haq The Right thrilled the students to the core.
Addressing the students and faculty, Chairman Satnam Singh Sandhu appreciated the confidence and brilliance of the freshmen. Also, looking at the present situation of the pandemic, he cautioned everyone to stay careful and encouraged them to aim high, stay focused, and do well in their respective courses for a successful career.  
The evening concluded with a power-packed performance by the leading Punjabi Singer Arjan Dhillon.