Cabinet Minister Gurkirat Singh inaugurates multiple developmental projects in Khanna constituency 
Continuously working towards the betterment of Khanna constituency, Cabinet Minister Gurkirat Singh today inaugurated various developmental projects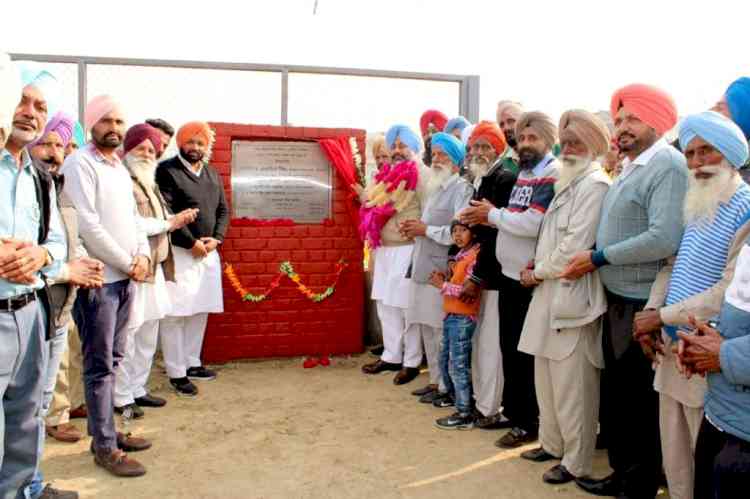 Khanna (Ludhiana), January 2, 2021: Continuously working towards the betterment of Khanna constituency, Cabinet Minister Gurkirat Singh today inaugurated various developmental projects. 
Chairman Block Samiti Khanna Satnam Singh Soni also participated in all the inaugural functions and has been elemental in making these projects a reality.
Enthusiasm was writ large on the faces of the people in village Bibipur as they witnessed the inauguration of projects including sewerage lines, renovation of streets -installation of interlocking tiles, covering of drains and creation of a park.
Similarly, the cabinet minister received a warm welcome in village Hol where he inaugurated various projects including that of solid waste management, new building of Bhagat Ravidas Dharamshala, renovation of streets and drains. The villagers thanked the minister and stated that all these projects were much needed to change the face of their village. "S.Gurkirat Singh has fulfilled all the promises made to us and has always treated us like his family," stated a village elder. 
While inaugurating these projects, Gurkirat Singh said," it is my dream to transform the village and bring them at par with the cities. By the support extended by the residents of my constituency, I have succeeded in completing majority of the projects," added Gurkirat Singh.
Chairman Market Committee Khanna S. Gurdip Singh Rasulra, S. Beant Singh president Block congress khanna were amongst the prominent people present at the occasion.