APEEJAY COLLEGE OF FINE ARTS CONDUCTS FREE ONE MONTH ONLINE SKILL ENHANCEMENT CLASSES 
TO KEEP STUDENTS CONNECTED WITH STUDIES EVEN AMIDST THE NOVEL COVID 19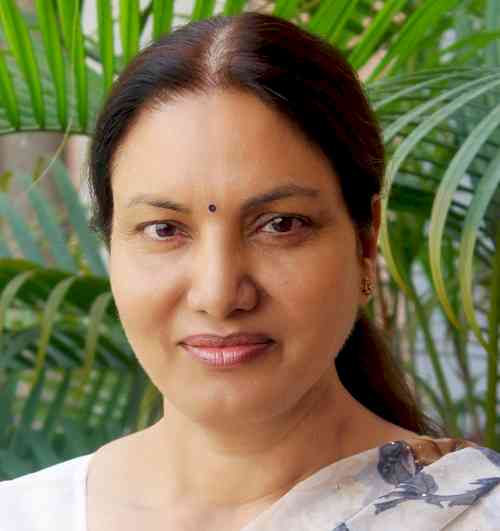 Dr. Sucharita, Principal, Apeejay College of Fine Arts, ,Jalandhar.
Jalandhar: Apeejay College of Fine Arts, Jalandhar has conducted free one month online Skill Enhancement Classes for the students in order to keep them connected with studies even amidst the novel COVID 19.
In total 14 new courses have been started for the students to choose from. These courses are- 
•    Hone your English Speaking Skills
•    Home Decor and Self Styling
•    Beauty and Skin Care Solutions
•    Dining Etiquettes
•    Sketch and Paint like an Artist
•    Blog Designing using latest technology
•    Photography in Digital World
•    Kathak and Contemporary Dance
•    Business Communication
•    TV & Stage Anchoring
•    Play Doh and Clay
•    Singing Skills
•    Social Media Design
•    Skill Development in Western and Indian Musical Instruments
Nearly 325 students from various states - Punjab, Bihar, UP, Himachal have already joined these classes and are using the time of lock down optimally.
Principal Dr. Sucharita Sharma giving information about these classes put forth that our faculty members with utmost dedication are making efforts for students and fulfilling their responsibility towards society. She added these courses will surely help the students to recognise their talents and polish their skills.
She also added that 1st batch of these courses has already begun and very soon the registrations for second batch will start.