60000 Doses have arrived today, DC appeals people to get jab to rein in covid
Lax attitude towards covid apt behaviour will give leverage to the virus: DC Varinder Kumar Sharma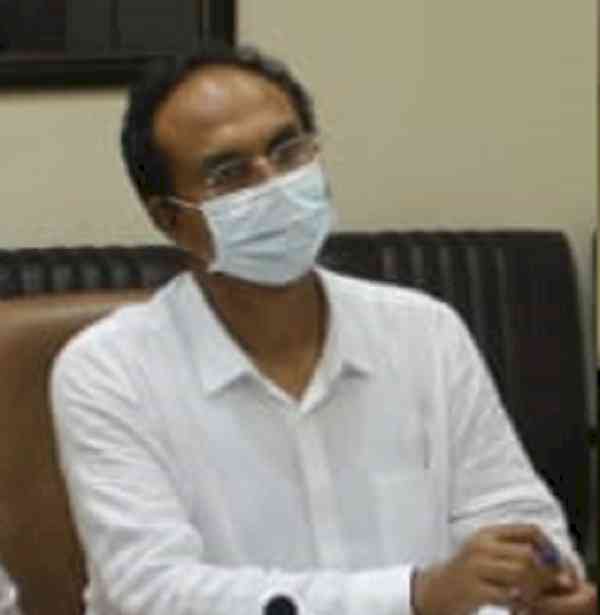 Deputy Commissioner Varinder Kumar Sharma.
Ludhiana, August 18, 2021: Deputy Commissioner Varinder Kumar Sharma said that the district administration has received 60000 doses on Wednesday morning and all doses would be utilized within 24-hours to ensure speedy coverage of the maximum population in the district.
Addressing the residents in his weekly Facebook Live session on the official page of DPRO Ludhiana, Deputy Commissioner Varinder Kumar Sharma said that around 17.58 lakh people have been vaccinated in the district and directions have been issued to all the officials to plan out the strategy for holding inoculation camps in the maximum area of Ludhiana. He said that very soon, the district would reach two-million milestones and all credit goes to health team, doctors, para-medics and people of Ludhiana. 
He said that vaccine is the only effective weapon to curb the virus and this would help society to return to normalcy. He added that district administration will leave no stone unturned by vaccinating every eligible before the advent of the expected third wave.
He said that vaccine is being supplied by the central government and whenever it arrives, people must take the Covid shot without delay.
Deputy Commissioner also asked the people to continue to observe Covid-19 appropriate behaviour including wearing masks, maintaining social distancing, and hand hygiene otherwise lax attitude will certainly invite the third wave of the pandemic.