YOGA CAN IMPROVE IMMUNITY TO FIGHT CORONA VIRUS: MAJORITY OPINED IN SURVEY 
Tele-Counselling for well-being is the need of the hour:  Majority opined in survey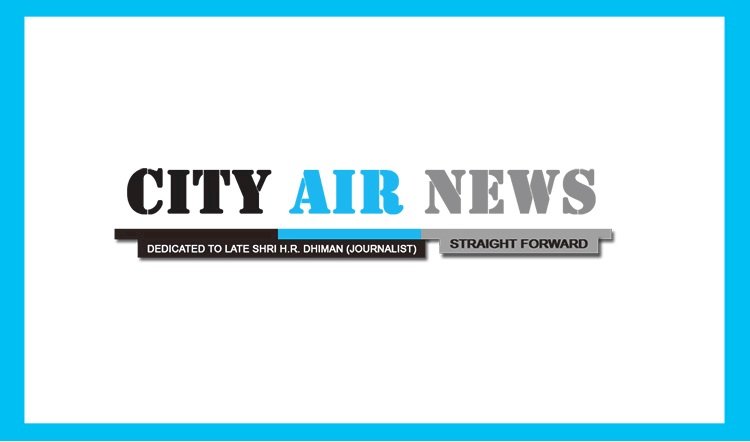 Chandigarh: The biggest online public opinion  survey for various Impacts of Corona Virus and Lockdown was conducted from 21 - 28 April, 2020 in  India and countries like Pakistan, USA, Canada, Malaysia, Iran, Bangladesh, Nepal, Sri Lanka, UAE etc. The total participants were 750 (the biggest survey in India on Corona). The survey was prepared and conducted by Dr. Roshan Lal, Prof Anuradha Bhandari , from Dept. of Psychology, Panjab University, Chandigarh, Dr. Ritu Sekhri, Dept. of Psychology, P.G. Govt. College for Girls, Sector-11, Chandigarh. Mr Amit Kumar, Senior research fellow, Dept. of Psychology, Panjab University, Chandigarh played a key role for uploading the survey questions.
There is biggest percentage of favorable responses i.e. 86% participants agreed that Yoga exercise can improve Immunity system where as only 14% were disagreed for this. So, complete credit goes to Baba Ramdev who revived our 5000 old Yoga in the world. So, people have shown complete faith in yoga to improve Immunity which can help you to fight Corona Virus.
Very interesting factor emerged that in place of social distance it must be physical distance to control corona virus. In this 78% participants agreed that we are maintaining physical distance. Physical distance is more appropriate than  social distance. Only 22% participants were disagreed for using physical distance. Actually during lockdown we never lose social connectivity and remained socially in touch via various modes like phone, whatsapp, email etc but on the other side we remained completely distant in term of physical connectivity. This corona never spread via social connections only physical proximity among the people is one of the cause of onset of corona.
 
Second interesting question was about the need of tele-counseling in Lockdown during Corona virus and 86% participants expressed their willingness and only 14% were disagree for tele-mental health support because of lot of people are worried, anxious and stressed. So during lockdown the need of mental health professional was felt to seek counseling to get rid off from psychological issues causing disturbances in their daily life. So, it is the time of tele system to be adopted either in health or education area to remain connected with the people.This tele-counseling can be accessible for poor as well as rural based population also. Moreover it can also help to over the social stigma people have for psychological help.
Third question about the role of social media to kill their time pass in lockdown and 78% people agreed where as 22% were disagree that social media help them to pass their time. Really in today's scenario no one is in isolation because everyone is very much connected to email, whatsapp, face book, twitter, instagram etc to remain occupied and to kill the time. But 60% participants also shared that mobile communication also triggers negativity about corona virus.
Fourth question was about influence of lockdown on body weight and 65% participants agreed that their body weight increased/decreased during lockdown as there is no outgoing like, park, gym and outdoor games were completely halted. Whereas 35% people said they do not have any impact of lockdown in terms of body weight.
Consistent insecurity about family health has been experienced as 69%  agreed and only 31% disagreed. But people have shown full faith in God and 66% agreed that Almighty support is the ultimate one to save from Corona virus whereas only 34%  denied this fact and did not believe on the role of God in Corona Virus.
 
Next question asked about vulnerability of Elderly and 85% participants  agreed that geriatric period is very vulnerable for Corona Virus because immunity decreased during this age and low immunity is the very soft target of Corona while only 15% disagreed on this facts. It may be that it is not the generalized facts rather it vary from person to person as there are many example of elderly who survived from Corona attack.
 
Another important question was about the use of Herbs and Traditional life style increased for the safety from Corona and 6% participants agreed for this and 34% disagreed Next question was asked about family sharing during lockdown and it is revealed by 76% people that it has been decreased while only 24% were disagreed. Family sharing decrease can be due to 24 hours stay in same place and same people, so how long and what one can be shared  and No religious activities affected during the lockdown because people started to worship from their own houses.
 
Modern Life style is responsible for ongoing corona virus because we being Indian forgot our traditional way of life and followed western way of life. De-forestation, industrialization, polluted air, rivers water etc and eating of fast food and human race for economical development. We completely forgot the ethics, civic sense and adopted immoral way of life. So 86% people agreed for this and only 14 % denied because of modern way of life may be one of the dominating factor along with others also.
Finally people stopped to watch the TV as 63% said yes because the news related to Corona generate anxiety and people started to feel more anxiety and stress due to happening around the globe. Only 34% people did not have any impact of news related to Corona virus they enjoyed TV watching as usual.
Dr Roshan Lal said that The Corona Virus and Lockdown left its everlasting and historical impact on various dimensions of human life: There was a complete halt of so called modern life and young generation had tasted/lived the age old traditional life of their grandparents which they heard via stories (Dadi Maa Ki Kahani). 
Such types of surveys really help to understand mind of the people  which can help to the policy makers or administration to for effective handling of situation and to support the people during crisis,said  Dr. Ritu Sekhri
Prof. Anuradha Bhandari   said that the survey has depicted multi level impacts on human behavior being confined to their homes  during lockdown period. Majority of the people feel insecurity, lonely, anxious and all these  leads to poor mental health during ongoing difficult time.