World is moving towards new technological environment: Experts
Address CONFLUENCE 2021 inaugurated at Amity University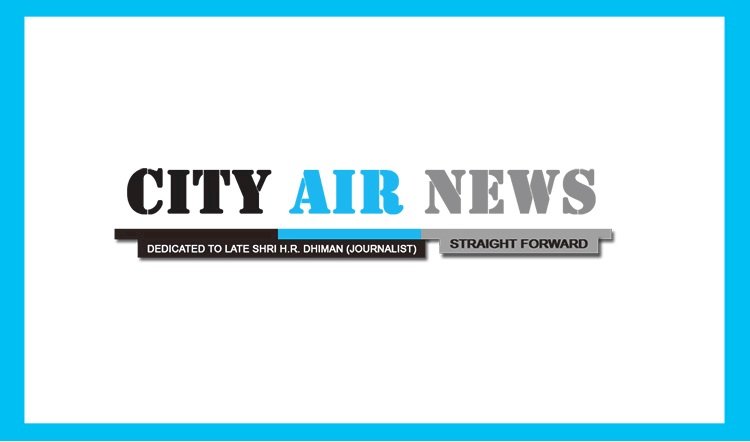 IEEE sponsored 11th International Conference-CONFLUENCE 2021 on the theme 'Cloud Computing, Data Science and Engineering' was inaugurated today at Amity University. The two-day conference being organized by Amity School of Engineering & Technology (ASET) has received more than 690 papers and participation from 30+ countries. This unique platform for industry and academia will also facilitate sharing advancements in research and development in upcoming areas of Cloud System and Big Data Engineering.  
 
Welcoming the gathering Dr. Ashok Chauhan, Founder President, RBEF & Chairman AKC Group of Companies, Patron in Chief, Confluence 2021 shared that Confluence has brought together global minds at one place, creating a synergy of ideas. He averred that Amity's vision is to bring the confluence of global ideas, thoughts, experiences & innovation to its campuses. Dr. Chauhan stated that his mission is to promulgate Education, innovation & research across the globe.   
  
Dr. Atul Chauhan, Chancellor, AUUP & President RBEF, Patron, Confluence 2021 welcomed the guests in the gathering from across the globe and the great collaborations inked over the years through this platform. He advised students to be the pillar of difference in their future organizations. He called upon students, who are the leaders of tomorrow, to work together & make this place a better place to live. He further elaborated on the focus of Amity on behavioural science that is imbibed in each of its student through its emphasis on values & sanskars.   
 
Prof. (Dr.) Balvinder Shukla, Vice Chancellor, AUUP & Patron, Confluence 2021 reminisced the inception and journey of Confluence and shared how it has helped students to gain valuable insights into the trends and requirements of the industry, building their competencies. She added that the exchange of ideas in the two-day conference will enable creation of new start-ups and further assist in the growth of the economy.   
 
Guest of Honor, Mr. Deepak Talwar, National Security Officer, Microsoft, Co-Chairman - Security Council, ASSOCHAM recalled his association with Amity University and the decade-long journey of Confluence. He stated that Microsoft aims to empower people globally and how the pandemic has created several opportunities in skilling. He averred there is a cultural shift being witnessed, embracing the journey of cloud, AI among others. He shared that AI is going to be a journey and will be required to be followed responsibly and have accountability. Mr. Talwar stressed on how academics, industries and governments must work together to develop a new generation as the world is moving towards a new technological environment which is making the role of the education system even more important. He also stated how cloud computing & data science have helped in reducing unemployment during the pandemic by opening several new job avenues.   
 
In his keynote address Mr. Ankush Minocha, CIAO, WIPRO, India talked about how technology & talent cannot be decoupled. He shared that the key focus areas in the coming times should also include AI, programming languages and students must aim to learn the new technologies as fast as possible. He added that these elements will be drafting and redefining the coming times & how cloud first has become the basis of developing future technology infrastructure. He further shared his views about on demand scalability being offered by cloud along with business continuity. He also talked about the collaboration efficiency of cloud and asked students to understand data at the highest possible level. Mr. Minocha also stressed on the security aspect of data that is offered by cloud that is secured both at infra and application level. He further discussed the need to focus on behavioural, communication and leadership skills along with technology.   
 
Guest of Honor, Prof. (Dr.) Bernhard Pfahringer, Professor, Waikato University, New Zealand talked about technology and its achievements during the global lockdown that put teaching & learning online. He stated that students being online are generating lot of data that can be collated, analysed and be used as actionable knowledge.   
 
Prof. (Dr.) Simeon Simoff, Professor, University of Western Sydney, Australia spoke about the opportunities this corona crisis has offered. He shared that technology development is enabling several changes and asked students to keep an eye on the UN SDGs as they will be working extensively towards achieving them. He shared that pandemic has made people consider data science and enhanced their understanding as to what data & analytics brings to everyday life. He suggested students to follow lifelong learning.  
 
Prof. (Dr.) Frada Burstein, Professor (Adjunct) Monash University, Australia asked students to identify the people that make them feel empowered, make a difference in their lives & being a role model for them. She stated that having diversities is important in our lives and asked students to make the most of the opportunities being present to them with the international exposure being given to them.    
 
Prof. (Dr.) Tay Yong Chiang, Professor, National University of Singapore, Singapore talked about the keen participation and contribution of undergraduates in the conference.   
Prof. (Dr.) W. Selvamurthy, President, Amity Science, Technology & Innovation Foundation (ASTIF) welcomed the guests from across the globe and expressed his gratitude to IEEE for sponsoring the conference. He added that India is emerging as a new knowledge superpower and how data is playing a crucial role in the knowledge era. He stressed that the conference would aid in the mission of creating atmanirbhar bharat by helping in the development of indigenous technologies.   
 
Introducing the theme of Confluence-2021, Prof. (Dr.) Abhay Bansal, Jt. Head, Amity School of Engineering & Technology, Director DICET & General Chair, Confluence 2021 shared that the cloud computing market is on an exponential growth path at 18% growth, opening numerous job opportunities.   
 
Prof. (Dr.) Manoj Kumar Pandey, Jt. Head, ASET stated that organizations are aggressively adopting cloud computing globally. He also added that data analytics is being used widely across the globe and how this conference will bring together industry and academia on a common platform for allowing exchange of ideas.   
 
Confluence 2021 proceedings were also released on the occasion in the presence of the global gathering. Sessions were organized on the topics including 'Artificial Intelligence & Machine Learning', 'AI & Soft Computing', 'Big Data and Data Mining', 'Computer Network & Sensors' among others.   
The conference is technically co-sponsored by IEEE UP Section (India) with key speakers participating from USA, UK, Australia, Canada, New Zealand, France, Ireland, Malaysia, Spain, South Africa, Sweden, Singapore, Germany, Italy, Abu Dhabi, Egypt,  Ukraine, Portugal, Bangladesh, India and many more.  
 
Also present on the occasion were Dr. Gurinder Singh, Group Vice Chancellor, Amity Universities; Prof. (Dr.) D K Bandyopadhyay, Chief Advisor (FPO), Chairman, ALS; Prof. (Dr.) K.M Soni, Deputy Dean, Engineering & Technology Domain, students, faculty, and staff from across the globe attending the international conference.