Workshop on salary and wage administration at GNA University
The session was divided into two phases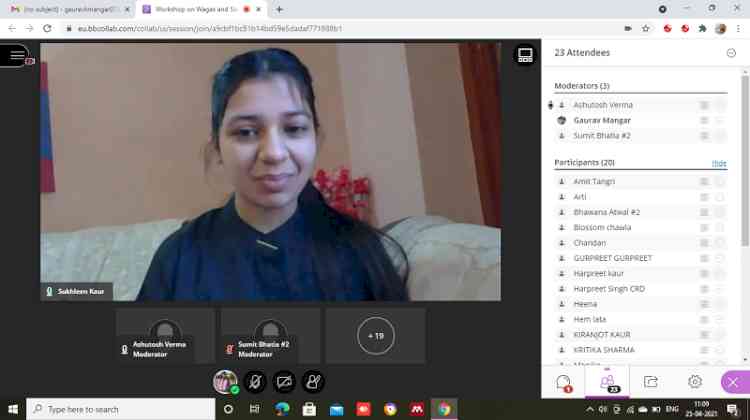 Jalandhar:  GNA University organized a Workshop on Salary and Wage Administration via the online platform for the students of Business Studies & Management. The Resource Person for the day was Mr. Sumit Bhatia, HR Business Partner in Kangaroo Industries Ltd., Ludhiana holding over 14 years of experience in different HR domains like Talent Acquisition, HR Business Partnering and HR Operations.
The core objective behind this workshop was to administer the students and acquaint them with the knowledge of Salary and Wage Calculation in different business organizations and also to elucidate them with different aspects of Salary Calculation such as CTC, Gross Salary etc. 
The session was divided into two phases. In the first phase, the students were illustrated upon different aspects of Wage Administration and also explained different plans such as Rowan Plan, Halsey Plan, Differential Piece Wage System and many others and its use in different Indian companies. He further went on to propound different aspects of Salary Calculation.
The students gathered many practical insights as to how the salaries and wages are computed. There was an active participation by the students and the faculty throughout the session. The resource person even carried a one to one interaction with the students wherein many of their questions and queries were answered. Thus, the lecture ended on a learning note. 
Mr. Gurdeep Singh Sihra, the Pro-Chancellor, GNA University expressed, "I appreciate the endeavours of the Department for organising such trending lectures for the students of GBS."
Dr. VK Rattan, the Vice-Chancellor, GNA University said, "The University is always ready to offer the best to our GUites in all the various upcoming spheres."