Women's Day celebrations at Innocent Hearts Group of Institutions
Theme of the day was "Each for Equal"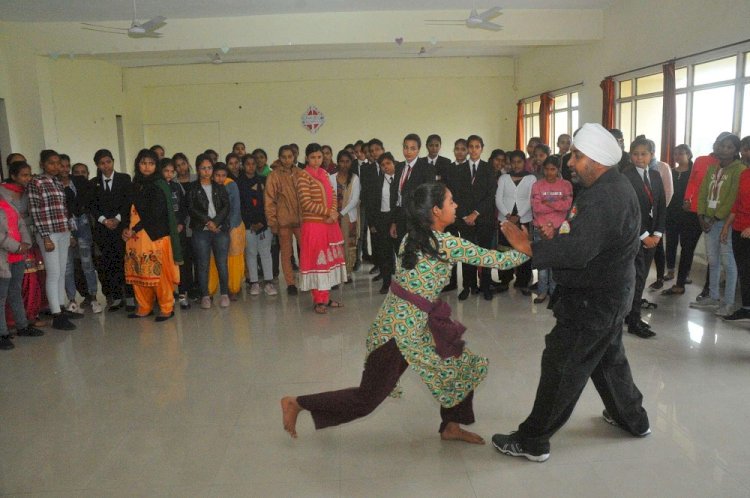 Jalandhar: Cultural Committee of Innocent Hearts group of Institutions organized international women's day with the theme "Each for Equal". On this Occasion three special guests Mrs. Sharmila Nakra (Cultural Head & Motivational Speaker, Innocent Hearts School), Ms. Meenu Wahi (Dietetics, Innocent Hearts Multispecialty Hospital) and Mr. Charanjit Singh (Karate Coach, Innocent Hearts School, Jalandhar) were invited to empower the girls of IHGI Campus.
Dr. Shailesh Tripathi (Group Director, Innocent Hearts) and Prof Deepak Paul (Principal, HM) welcomed the guest speakers.
Mrs Sharmila Nakra emphasized on Happiness, Health, Honesty, humbleness and high thinking of women. She stated that each women must upgrade her knowledge base to get success in every phase of life. She also briefed about the history of women's day to elaborate the right of equality for women's in society.  
Ms Meenu Wahi focused on sound mind state of a women. She highlights the importance of eating seasonal food with balanced diet for healthy life style.
Mr. Charanjit Singh provide tips of self-defence to girl students.
Ms Vishali (Astt Prof., HM) presented a vote of thanks to the guest speakers for sharing their knowledge and experience with students on the account of women's day.