With 31 patients discharged today, so far 153 people cured of COVID-19 in Ferozepur: Deputy Commissioner
After reporting of 15 new cases the tally of cases reaches to 252 out of which 94 are active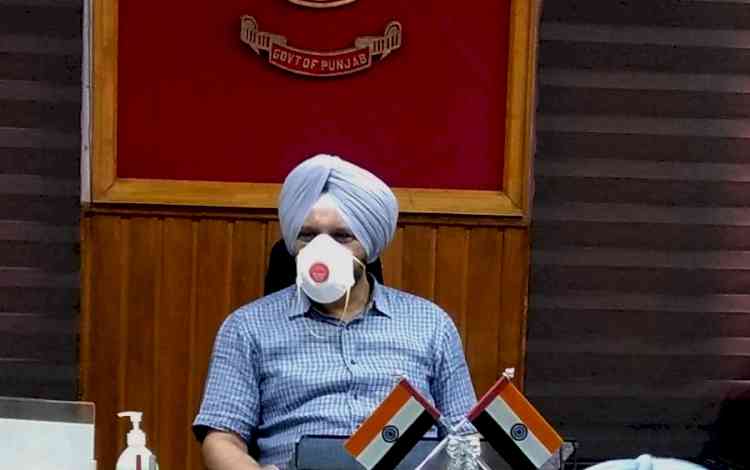 Deputy Commissioner Ferozepur Mr. Gurpal Singh Chahal.
Ferozepur: In a major sigh of relief, a total of 31 Corona Virus positive patients belonging to Ferozepur district have been discharged after the recovery on Thursday, which took the total count of recovered patients to 153 in the district, said the Deputy Commissioner Ferozepur Mr. Gurpal Singh Chahal.
Divulging the details, the deputy commissioner said that these 31 discharged patients include 11 home isolated patients, three patients admitted in the isolation facility at Guruharsahai, and 17 patients of Ferozepur admitted in the hospitals or COVID Care Centres of other districts. He further added that as of now 252 positive patients have been reported in the district out of which 94 cases are active and 153 have been discharged after the recovery.
The deputy commissioner reinforced the administration's commitment to check the spread of the virus as a multipronged strategy was adopted by the authorities to keep this virus at bay adding as a part of which the regular testing capacity was augmented to 300 daily tests in the district.
He categorically mentioned that so far more than 14,000 people were tested negative in the Ferozepur. Further, he called upon people to play a proactive role in the battle against CoronaVirus just by adopting safety precautions such as wearing masks, maintaining social distancing, avoiding gatherings, washing hands frequently, and taking care of the elderly, co-morbid patients and children.
Pointing out further, Civil Surgeon Dr. Jugal Kishore said that 15 new positive patients were reported in the district on Thursday, including seven frontline workers, three close contacts of positive patients, two pregnant women, and three symptomatic patients. The contact tracing and screening were started, besides invoking other medical protocols to provide necessary treatment and assistance to the affected patients, the Civil Surgeon concluded.