Why PNB Housing Finance Fixed Deposit Is the safest investment option today?
An informative article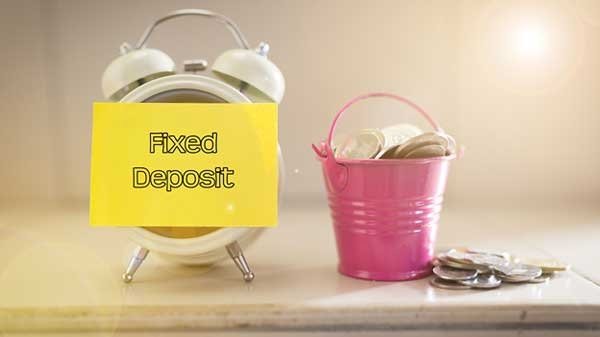 Saving regularly is the pathway to a secure future. It is an integral part of one's financial planning strategy which enables one to fulfill short and long term goals. There are several saving and investment options in the market today. However, a highly rated fixed deposit is less risky as compared to other options. Secondly, for those with a risk averse mindset, choosing a FD is the wiser option, because there is no risk of market volatility. The principal along with the additional interest is guaranteed after a certain time. 
It is also important to choose a credible institution to open a fixed deposit in. PNB Housing is a renowned institution which enables customers to set up a fixed deposit. 
Here is an overview about the reasons to invest in PNB Housing Fixed Deposit
●    PNB Housing FD is one of the safest because it carries an FAAA/negative rating from CRISIL. 
●    PNB Housing is one of the prominent and trusted finance institutes.
●    Provides Highest Interest Rates.
●    Hassle-free process.
●    Easy and Quick Online facility

Interest Rates, Taxability, Maturity period, etc. are few of the main things to consider while choosing fixed deposits. Let's look into detail why PNB Housing is one of the safest options for Fixed Deposit (FD) investments. 
1) Interest Rate and Tenure
PNB Housing allows opening FD with a tenure of 1 year to 10 years hence the interest rate starts from 7.7% and raises to 8%. You can easily double your money by investing in PNB with the help of its high FD rates. For example, the amount deposited at interest-rate 8.40% per annum will be doubled in 8.27 years. Rule of 72 can be used to find out the time required to double the fixed deposit amount i.e 72/post-tax FD interest rate per annum. 
2) Cumulative & Non-cumulative option
In Cumulative deposits, the interest will be compounded every quarter and paid at the end of the maturity. Whereas in non-cumulative deposits the interest will be paid monthly, quarterly, half-quarterly or annually depending on the option chosen by the customer. 
PNB Housing allows both cumulative and non-cumulative deposits. Thus the customer can choose to have a timely source of income or plan for a higher amount which helps him to cover his major financial requirements. Cumulative is useful for young investors or parents with young children and non-cumulative are best to unemployed or retired people. 

3) Senior Citizen Facilities
PNB Housing offers a 0.25% higher interest rate for senior citizens. This allows seniors, especially retired people to lead an independent life. PNB Housing has the auto-renewal feature allowing customers to experience a hassle-free renewal. Along with this, one of the highest FD rates is another driving factor for senior citizens towards PNB Housing.

4) Premature Cancellation
Customers can withdraw their deposits at any time after a fixed lock-in period of 3 months. 4% of interest will be paid to deposits withdrawn within 6 months. For all the deposits withdrawn after 6 months, the interest rate is 1% less than the FD interest rate applicable.