Webinar on topic designing and developing e-content
Event organized by Apeejay College of Fine Arts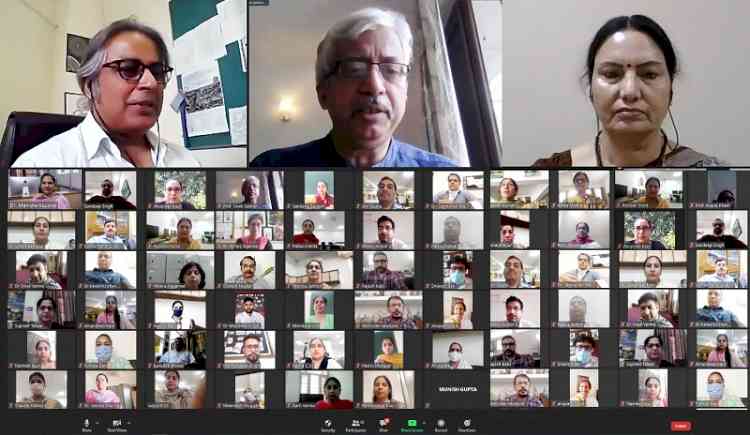 Jalandhar: Apeejay College of Fine Arts organized a webinar on the topic Designing and Developing E-Content in which the resource persons were Prof. Vivek Sabherwal Director and Prof. Anand Khatri E-Learning Coordinator both from Apeejay Institute of Technology, School of Architecture and Planning, Greater Noida. They discussed in detail the process of developing e-content for the students in the times of pandemic.
The task of preparing e-content is strenuous, time consuming and an elaborate process which requires exactness and expertise. Along with this the teachers requires digital accessories and access to apps for recording videos as well as sound and after careful editing the videos can be uploaded on YouTube for the students to access then as and when needed. 
The faculty asked pertinent questions which were answered effectively by the resource persons. Dr Sucharita principal of the college expressed gratitude to the resource persons and said that this new digital learning is the need of the hour.