Webinar on life and teachings of Guru Teg Bahadur Ji 
The event organised at GGN Khalsa College today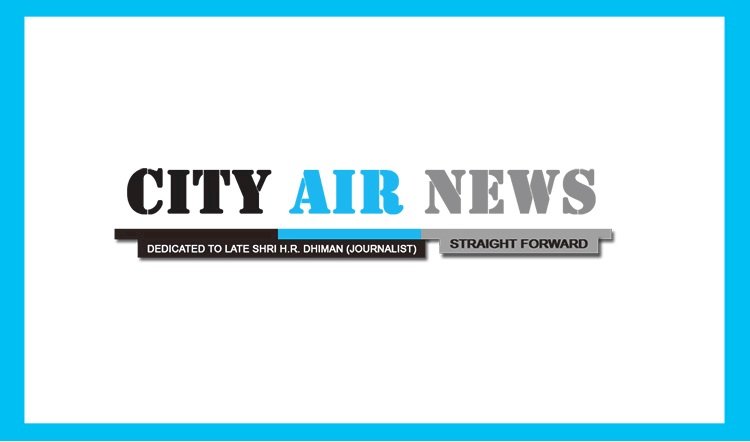 Ludhiana:
Gujranwala Guru Nanak Khalsa College of civil lines Ludhiana has taken the initiative to celebrate the 400th birth anniversary of "Sri Guru Tegh Bahadur Sahib Ji" and in this respect, a webinar series on the life, teachings, martyrdom, and Sikhs associated with Guru Sahib Ji has been started from the last six months. More than a dozen webinars have already been organized by the college starting from August 04, 2020.
Recently, A National Webinar was conducted on "Historical Gurdwaras related to Guru Tegh Bahadur Ji." Dr. H.S. Bedi, Chancellor, Central University of Himachal Pradesh, Dharamshala delivered the presidential remarks. S. Inderpal Singh, Honorary Director, Nankana Sahib Educational Trust, Ludhiana, Colonel (Dr.) Dalwinder Singh Grewal, Professor, Desh Bhagat University, Mandi Gobindgarh, and Miss Rasna Kaur, Director, Barkat TV, Australia were the resource persons of the day.
Dr. S.P. Singh, Former Vice-Chancellor, GNDU Amritsar, and President, Gujranwala Khalsa Education council welcomed the guests and emphasized the need for such webinars to propagate the Sikh religion and to connect youth with the Sikh traditions.
In his Presidential address, Dr. H.S. Bedi called Guru Tegh Bahadur Ji "a pacifist" who propagated peace wherever he traveled and his visits are immortalized in the form of Gurdwaras that work as a gateway to Sikhism and help younger generations to keep in mind the unprecedented contribution made by Guru Tegh Bahadur Ji. He said that Guru Tegh Bahadur Ji's entire life was exemplary and Gurudwaras associated with him preserve his legacy. While recounting the birth, journeys, and martyrdom of Guru Sahib, he presented a word picture of all the places related to him.
S. Inderpal Singh paid his homage to the great Guru Tegh Bahadur Ji, who laid down his life for human rights. Starting from Gurdwara Guru Ke Mahal where Guru Sahib was born to Gurdwara Sis Ganj Sahib that was constructed to commemorate his martyrdom, he described in detail the historical importance of all the places he visited. Colonel (Dr.) Dalwinder Singh Grewal talked about the unprecedented contribution made by Guru Tegh Bahadur Sahib Ji and called him the greatest humanitarian of this world. Taking up into account the journeys of Guru Tegh Bahadur Ji, he extensively described 180  Gurdwara Sahibs associated with Guru Sahib with the help of maps and pictures.
Miss Rasna Kaur in her address said that the legacy of Guru Tegh Bahadur Sahib Ji lives on in historic Gurdwaras at different places. Chiefly focusing on Guru Tegh Bahadur ji's journey to the East, she described the Gurdwara Sahib built in his memory at Assam, Gaya, Uttarpradesh, and Bangladesh with the help of a route map. She recounted that wherever he went, he taught the world to be content with their life and spread the idea of attaining "Jiwan Mukti" by making peace with every life- situation.
The vote of thanks was proposed by Principal, Dr. Arvinder Singh Bhalla. He expressed his gratitude to the eminent guests for sparing their valuable time and applauded the efforts of the organizing team that comprised Prof. Jaspreet Kaur and Dr. Mandeep Kaur.