Webinar on Blockchain and Hands-On Ethereum at GNA University
The main objective of the Webinar was to motivate the students to upgrade themselves with the latest technologies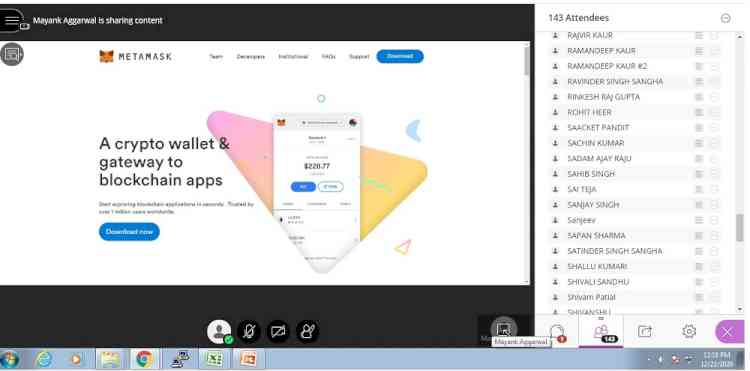 Jalandhar: GNA University held a Webinar on Blockchain and Hands-on Ethereum. Dr. Mayank Aggarwal, Associate Professor & HoD CSE, Gurukul Kangri University, Haridwar was the Resource person for the Webinar. The main objective of the Webinar was to motivate the students to upgrade themselves with the latest technologies.
Dr. Aggarwal, the Resource person introduced Blockcahin to the students in a very interactive way. He explained about cryptocurrency and smart contracts that are being used globally. He even emphasized on learning this latest technology as it has started gaining pace in the industry and has a lot of scope to research or work upon. He demonstrated the concepts with the help of various live examples and also demonstrated some practicals on Ethereum Blockchain to the students. 
S. Gurdeep Singh Sihra, the Pro-Chancellor, GNA University remarked, "Despite the on-going unprecedented times, learning at GNA University has never taken a pause. I am happy to see the zeal of students to imbibe new and upgraded technologies."
Dr. Vikrant Sharma, Dean, FEDA-Engineering, GNA University, also participated in the session and thanked Dr. Aggarwal for the interactive session. He motivated the students to learn the latest technologies as it will help them gain a better place in the IT industry.