Webinar lecture series on Punjab art and culture at PU
The online  webinar lecture was well attended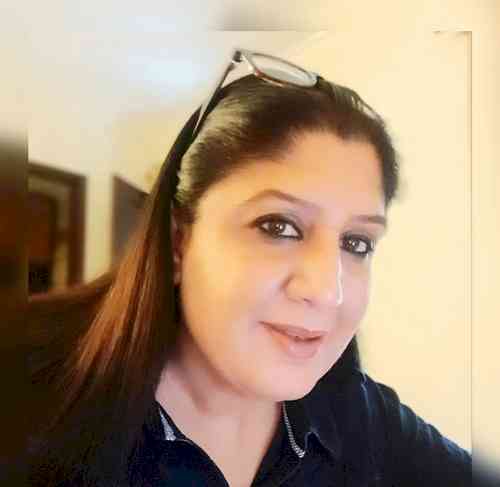 Dr. Simrita Singh.
Chandigarh: Webinar Lecture series on Punjab art and culture was organized by the department of art history and visual arts had Dr. Simrita Singh, artist and art historian ,HOD and  faculty from the NIIFT, Mohali , Punjab, spoke on the topic: 
Punjab's Role in Indian Culture and Architecture, An Artistic Expression.
The lecture series was designed by Professor Tirthankar Bhattacharya chairperson department of art history and visual arts as a interactive webinar to delve deep into the concept of Punjabiyaat with special reference to art , sculpture and architecture.  
Dr. Simrita presented a detailed presentation with slides of the exclusive surface ornamentation of the Hari Mandir saab . She guided  the audience through the ages of development in architecture of Punjab and how it was heavily influenced by the Islamic invasion.  She also spoke about how and why the Golden Temple at Amritsar was a landmark in the history of Indian architecture and why it was unique in its design.  
The online  webinar lecture was well attended and the moderator Professor Dr. Tirthankar Bhattacharya coordinated the interactive session with the question and answer round . The webinar was well received by the students community as it was extremely pertinent to their academic syllabus.