Visit to Institute for Blind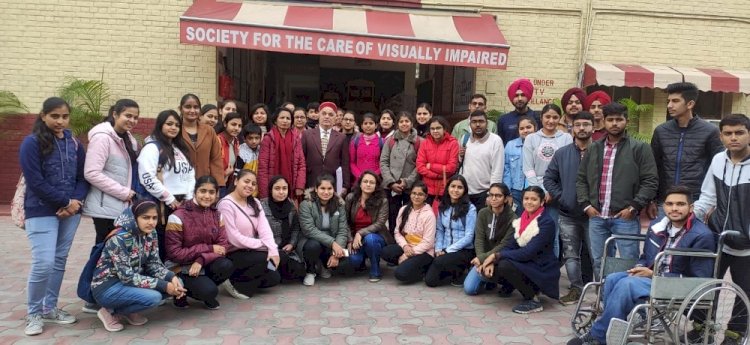 Chandigarh: Institute of Educational Technology and Vocational Education(IETVE), Panjab University Chandigarh organized the visit to Institute for Blind Sector 26 Chandigarh for the students of semester II under the supervision of Dr. Kalpana Thakur.
The students were addressed by the Principal of the school Dr. J.S .Jayara where he sensitized the students of B.A.B.Ed about the special needs for visually impaired and talked about inclusive measures to be taken and how the students of this school are excelling in various fields.
Thereafter the students visited the school campus where they were acquainted with the infrastructure like computer lab, gymnasium for boys and girls, library, resource lab and their hostels catering the overall development of the students. IETVE students also interacted with their students and teachers and learnt the teaching learning process. The whole experience left the students deeply motivated and sensitized them towards the challenges special children faced in their daily life.