Vice Chairman BACKFINCO Mohammad Gulab joins farmers protest at Jantar Mantar
Asks PM Modi to listens to 'Mann ki Baat' of farmers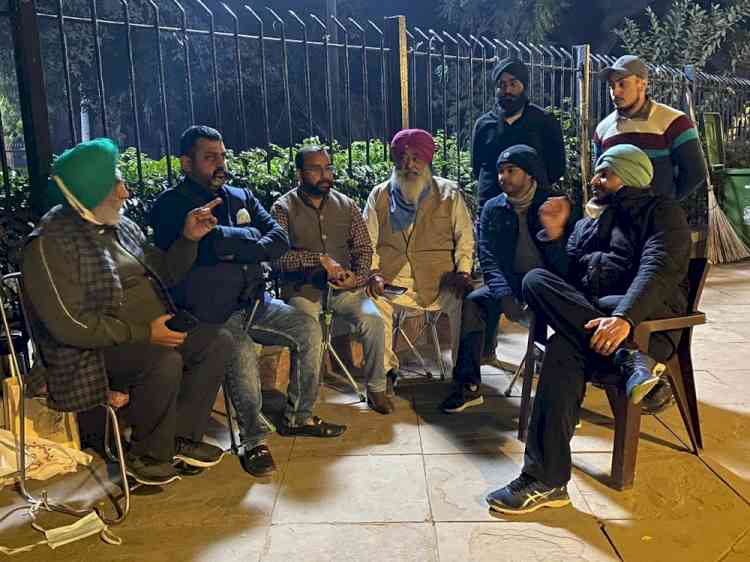 Ludhiana: The world's largest democratic country, India is facing the dictatorship of the dictatorial government in present day and farmers of the country are braving the chill to protect their own rights. 
Vice Chairman Punjab Backward Classes Land Development and Finance Corporation (BACKFINCO) Mohammad Gulab, who reached out with his supporters and joined the farmers protest at Jantar Mantar in Delhi said that the Congress Party has come forward in the interest of farmers movement for their rights.
He said that the Member Parliament (MP) Ravneet Singh Bittu has been sitting at Jantar Mantar to support farmers for the last several weeks. 
Mohammad Gulab said that MP Ravneet Singh Bittu belongs to the farmer family and is well aware of their grief and pain.
He said that the public is now bored by listening to "Mann ki Baat" of the Prime Minister Narendra Modi and the latter should now listen to the "Mann ki Baat" of farmers.
Mohammad Gulab said that Punjab Chief Minister Captain Amarinder Singh is committed to giving farmers their rights and will continue to struggle with them in this farmers movement.