Unravelling mind through breath- Webinar at UIFT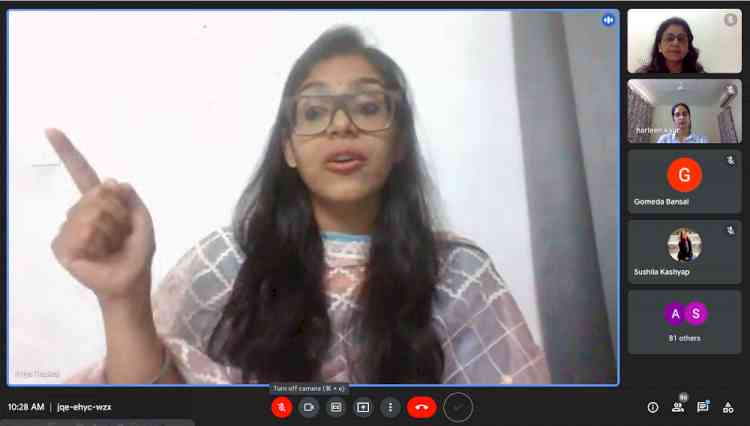 Chandigarh, September 16, 2021: University Institute of Fashion Technology and Vocational Development (UIFT), Panjab University, Chandigarh conducted an engaging Webinar on the topic of 'Unravelling the Mind through Breath' on the 16th of September,2021 on the Google meet platform. This was the second lecture in the series of Mind Marathon, which the Chairperson UIFT&VD, Dr. Anu H. Gupta, had initiated, to improve the mental health of the students and staff. Around 85 participants-Faculty, staff, students and research scholars attended the session.
Priya Thukral, an alumnus of Panjab University and the speaker for the webinar, shared her knowledge on the practices of meditation in this age of mental anxiety. She made the session interactive by urging the students to open up their minds by making them do certain exercises like "Bhastrika" followed by meditation. In her introduction she talked about the focused and the unfocused mind, and how the role of breath plays a significant role in channelling the untamed energy of the mind. The objective of the exercises was to dig in deeper self through meditation to unravel the joy within.
The students responded with great enthusiasm and found the webinar very useful, as they could share their everyday anxiety issues. The session turned out to be promising for all, as Priya helped connect the mind, the emotions and the body, into a joyful harmony.