UILS organises legal webinar series
The series consisted of five lectures on various legal modules, spread over a span of nine days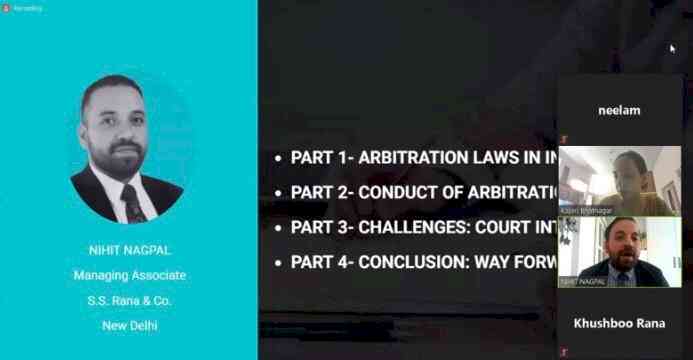 Chandigarh: University Institute of Legal Studies, Panjab University, Chandigarh under the aegis of its Career Development Cell, organised a nine day online Legal Webinar Series starting from 06th May, 2020 to 15th May, 2020 in association with S.S. Rana & Co., New Delhi. 
 
The series consisted of five lectures on various legal modules, spread over a span of nine days which were duly presided over by the experienced team of S.S. Rana & Co. 
 
The series commenced on 6th May, 2020 with an interactive session on "Introductory session cum test series",  delivered by Bijit Das, Senior Associate, S.S. Rana & Co. The next session was  conducted by Mr. Nihit Nagpal, Managing Associate, S.S Rana on 11th May, 2020 who discussed "Impact of Covid-19 on arbitration proceedings". 
Yet another lectures on topics "Understanding Copyright Law in India", "Industrial Designs:its Importance, Registration and identification process" were delivered by Tulip De, Senior Associate and Dhruv Mathur, Patent Associate S.S. Rana & Co. respectively on 12th and 13th May. The series were concluded with a panel discussion hosted by the Managing Partner S.S Rana & Co., Mr. Vikrant Rana  and Mr. Bijit Das, Senior associate S.S. Rana & Co on 15th May which witnessed a significant audience of law students from UILS.
 
The series witnessed an active participation of law students from UILS throughout the webinar week. All the lectures were well prepared and addressed through powerpoint presentations, wherein students were allowed to actively engage and ask questions from the hosts, proving the entire series to be highly productive and engaging for the students during these critical times.