Training on municipal demand side management held 
It held at office of Municipal Corporation, Ludhiana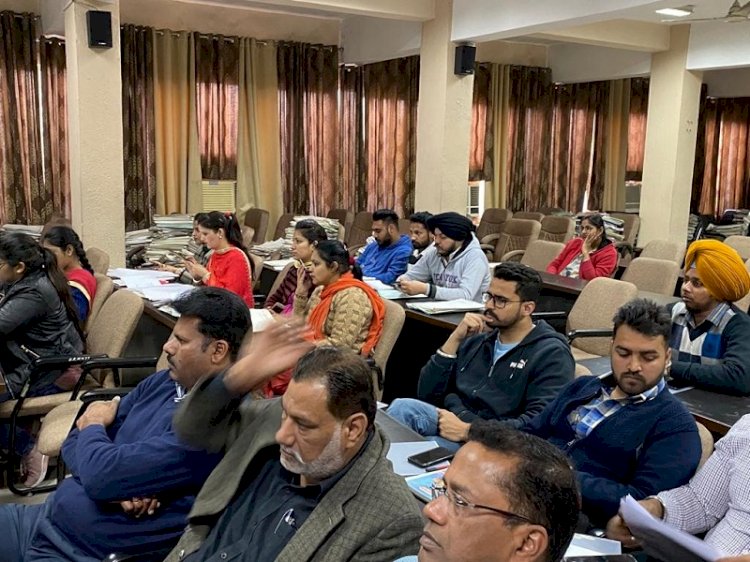 Ludhiana: Punjab Energy Development Agency (PEDA) in association with Bureau of Energy Efficiency (BEE) under the aegis of Ministry of Power, GOI organized a training on Municipal Demand Side Management (MuDSM) at the office of Municipal Corporation, Ludhiana which was well attended by officials of Urban Local Bodies, MCs, PWDs, improvement trust and DISCOM.
The Municipal Demand Side Management (Mu-DSM) scheme of BEE was initiated during XI plan. BEE has identified the immense energy-saving potential in the municipal sector. The basic objective of the project was to improve the overall energy efficiency of the ULBs, UDDs, MCs, PWDs etc which could lead to substantial savings in the electricity consumption, thereby resulting in cost reduction/savings for the ULBs. This training will be conducted at Amritsar, Jalandhar, Patiala and Ludhiana in next one month.
Kulpreet Singh (PCS), Joint Commissioner, Municipal Corporation Ludhiana was the chief guest on the occasion who addressed the participants about the need for energy conservation in street lighting, water pumping and sewage treatment.
Anupam Nanda, Joint Director, PEDA and Sushil Malhotra, Senior Manager, PEDA were the guest of honour at the event. They also motivated the participant to improve the energy efficiency and water efficiency in the Municipal Demand side.
Trainer of the sessions RN Vaishnava briefed upon lndoor lighting, outdoor lighting, and street lighting energy conservation, Water Pumping Technology, Sewage Garbage disposal technology, Intervention of renewable energy sources, electrical vehicle, BEE star rated fan, Motors and smart city initiative.