Thousands of eligible daughters of poor families awaiting government `shagun' for 20 months
Capt govt reneged on promised Rs 51,000; now running away from paying existing Rs 21,000: AAP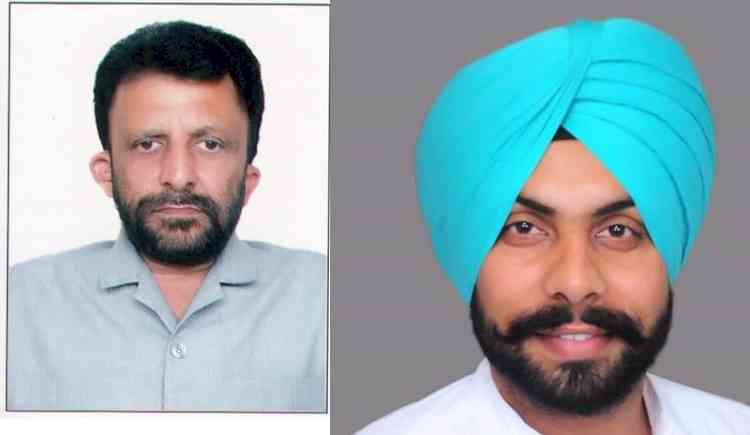 Ludhiana: The district unit of the Aam Aadmi Party (AAP) Punjab, taking a serious note of the whopping government 'Shagun' amount, payable to the girls belonging to poor and Dalit families at the time of their marriages, which is pending for more than 20-months, said that by doing so the government had played a cruel joke on thousands of poor families and their daughters.
In a joint statement issued by the district unit of the party, Aman Mohie joint secretary and Suresh Goyal district in charge said that, like the previous Badal government, the Capt. Amarinder Singh government was indulging in an open `loot' of the resources and public exchequer in collusion with the mafia ruling the roost in the state.
They said that it was unfortunate on the part of the state government saying that it (the government) had not sufficient  money which could be paid to daughters of poor and Dalit families on their marriage under the scheme, was nothing but a plain excuse to delay the process of releasing the pending amount, demanding that such an insensitive government had no moral right to stay in power, besides being a mockery of the poverty of the poor and needy.
The AAP leaders said that what could be more embarrassing than the fact that the daughters entitled to government 'Shagun' under the scheme, had not yet received the amount, adding that many of them had been married off and had children.
The leaders said that during the 2017 elections, Capt. Amarinder Singh and the Congress party had made a written promise in their election manifesto to increase the Shagun scheme amount to Rs. 51,000, but had failed to pay the existing shagun of Rs 21,000, pending for 20 months.
The AAP leaders threatened that if the Capt. Amarinder Singh government failed to release the pending Shagun Scheme amount to the eligible beneficiaries across the state, the Aam Aadmi Party would take on the government, starting from laying siege to district headquarters.