TEAM IIALC WORRIED ABOUT ONGOING CONSTRUCTIONS 
Why government first allowed labourers to wait for 45 days and now when they will return back, nobody knows: Ar Sanjay Goel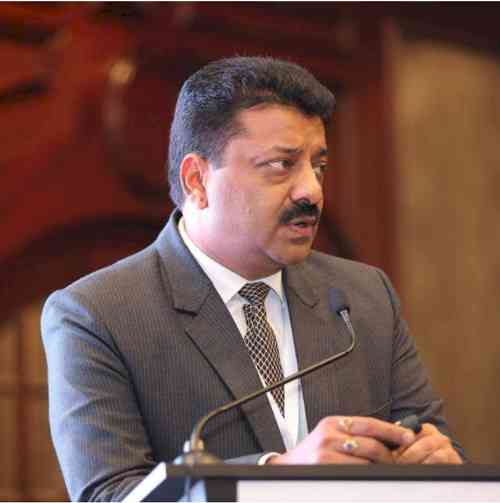 IIA Ludhiana Chapter chairman Ar Sanjay Goel.
Ludhiana: Architect members of Indian Institute of Architects Ludhiana Centre (IIALC) are worried on two different decisions of Government. 
Stating this here today, the IIA Punjab Chapter chairman Ar Sanjay Goel added that on one side government is allowing holdup private constructions to restart with certain guidelines and on other hand allowing and paying to labourers to go back home, whereas many of them were waiting since month for constructions to start.
He said even building materials are also required first than to start constructions. "How in the absence of hundreds of building materials one can complete construction", he asked. 
Further, he said architects need easy availability of materials for civil works, wood work, sanitary work, AC work, electric work, flooring work, paint work, pop work and many more items from different brands as price fluctuation is too much.
"Why government first allowed labourers to wait for 45 days and now when they will return back, nobody knows", he asked.
Ar Goel said many architects, interior designers, engineers, builders, contractors and owners shall suffer due to non-availability of labour and building materials.
Hope not only district administration but state government too will take concrete steps for architectural community - controlling constructions all over, he said while concluding.
Online discussion in this regard took place between office-bearers of IIALC including chairman Yogesh Singla, VC - Niranjan Kumar, treasurer Balbir Bagga , and secretaries Rajan tangri and Harinder Boparai.