Tanishq Kaur brings laurels to RGC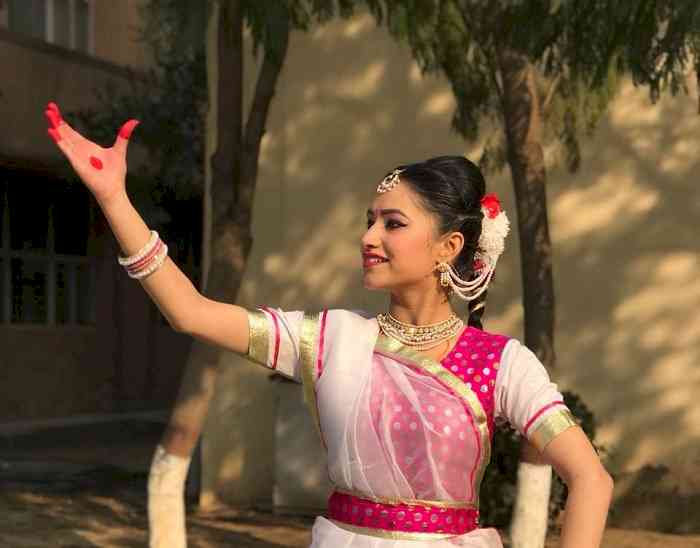 Tanishq Kaur.
Ludhiana: Renowned Punjabi folk singer and student of M.A.ll ( Music Vocal) showcased her  talent by performing Kathak and winning third position in State Level Youth Festival held online by Lovely Professional University,  Jalandhar.  She will now represent Panjab University, Chandigarh at the National Level Youth Festival.  Overwhelmed by this achievement the entire staff members congratulated Tanishq and Principal on this wonderful achievement. 
Principal Dr Inderjit Kaur while presenting a bouquet to Tanishq and praising  the efforts of Prof. Sheetal Sharma,  Assistant Professor of Dance said that it is certainly with the efforts of the able guide and  teacher like her that  such wonderful students  perform and win with flying colors in every competition.  Tanishq has been a consistent performer and winner of top positions in Youth Festivals also.  
S. Ranjodh Singh, President Ramgarhia Educational Council also congratulated Tanishq Kaur and asserted that such versatile students who  perform equally good in academic,  extra- curricular and professional platforms make the entire institution proud and become inspiration to others. 
Principal, President and the staff of RGC wished Tanishq good luck for the next competition.