Susheela takes a stand as she confesses her love for Pramod on Sony SAB's Kaatelal & Sons
The upcoming episodes will witness Susheela realizing her love for Pramod and committing to help him prove his innocence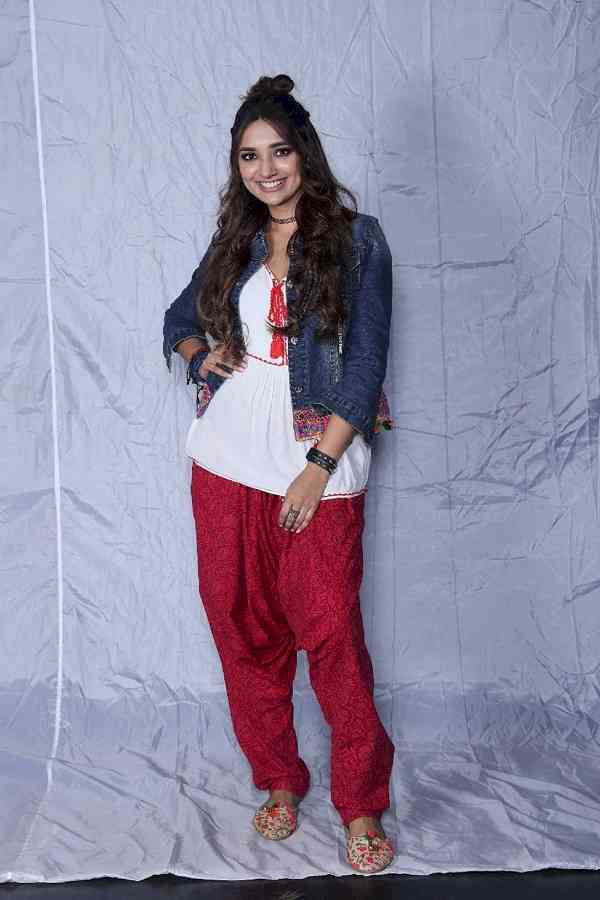 Jiya Shankar as Susheela in Sony SAB's Kaatelal & Sons.
An enthralling plot twist awaits the viewers and fans of Kaatelal & Sons. Sony SAB's inspirational show send a rush of emotions as Susheela (Jiya Shankar) confesses her love for Pramod (Paras Arora) amidst the fiasco with Lily (Vedika Bhandari) and Harry (Aditya Pawar), who claim to be his wife and son in the show. Kaatelal & Sons continues to entertain the viewers with a highly engaging storyline by bringing in intriguing moments that are bound to keep you glued to your television screens. The upcoming episodes will witness Susheela realizing her love for Pramod and committing to help him prove his innocence.
While Lily and Harry continue to claim to be Pramod's wife and son, Pramod is determined to bring the truth out in front of everyone. Pramod decides to take a DNA test and is confident that the results will prove his innocence. In a shocking turn of events, Pramod's DNA results turn out to be positive and he is proven guilty once again. Amidst this situation, Susheela realizes her undying love for Pramod and decides to take a stand and help him prove his innocence in front of all.
How will Susheela help prove Pramod's innocence? Will she be successful in revealing the truth behind this entire fiasco?
Jiya Shankar, essaying the role of Susheela said, "The entire scenario around Pramod, Lily and Harry has been at its peak. It will be interesting to watch what made Susheela realize her love for Pramod amidst the accusations that have been put out against him and how she will rise to the occasion to save Pramod from this situation. Deep down, Susheela knows that Pramod is innocent but all the evidence have been playing against him. It has been a fun week on the sets as I get a chance to explore more scenes with one of my favourite co-star, Paras. It is truly a delight to be working with him and I am sure this new plot twist will thoroughly entertain our viewers. Stay tuned to Kaatelal & Sons to find out how Susheela will save the day."