Students from Jalandhar participate in national youth leadership camp
Camp was held in Himachal Pradesh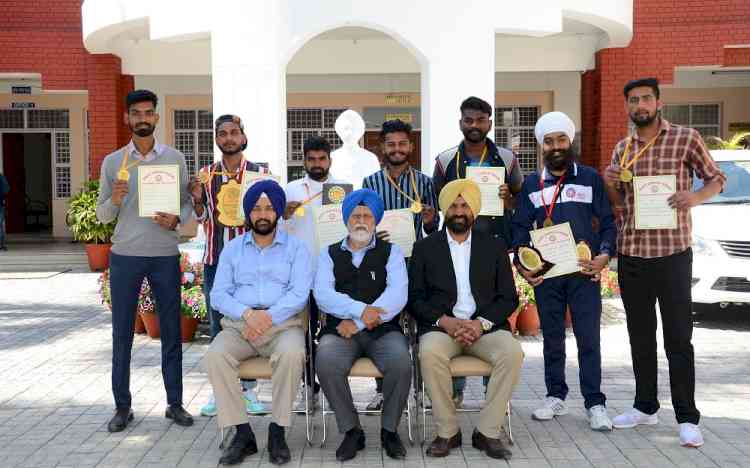 Jalandhar: The NSS Wing of Lyallpur Khalsa College performed enthusiastically in the 10- day national level Youth Leadership Camp held at Village Nagar, Kullu Manali, Himachal Pradesh. 
College Principal Dr Gurpinder Singh Samra informed that students from the college performed excellently in the national level camp which saw the participation of top performing 250 students from all corners of the country. Among the participants from the college were, Maninderjit Singh, Shubham, Navpreet Singh, Ankit Sagar, Dishant, Pritam Singh and Zorawar Singh and claimed best rank in the Sports section of the aforementioned camp. Dr Samra also informed that among the college participants, Zorawar Singh was adjudged as the best camper in the event that also saw Dr Tarsem Singh, In charge of the College NSS Unit perform the role of Camp Commandant. Principal Dr Gurpinder Singh Samra congratulated the entire contingent of the college participants duly lead by Dr Tarsem Singh and urged the students to continue their efforts on the paths of social service. 
On this tremendous achievement, President of the College Governing Council, Sardarni Balbir Kaur, Mr Jaspal Singh Waraich, Joint Secretary Governing Council and Principal Dr Gurpinder Singh Samra honored the entire NSS Team.