Students bring life back at CT University campus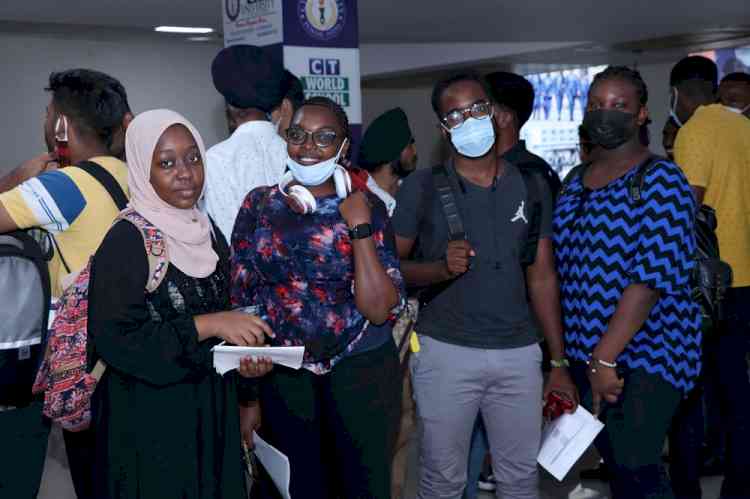 Ludhiana, September 13 2021: The life at CT University campus is back today as its students of second and third year are back with full safety protocols against the Covid-19. Almost every student got left behind for more than a year in India, as the pandemic forced the teaching campuses to shut and continue the study online. Students who had both the doses of vaccination were welcomed overboard.
Muskan Juneja, a student of BCA Cyber Security, said, "I was missing the campus life. This day is finally here when I am at my educational place. We all are keeping COVID-19 guidelines in proper consideration. Wishing my fellow buddies good luck"
Students had zeal in them to be in the campus and in normal teaching zone. Dr Harsh Sadawarti, Vice Chancellor, said, "The long period of learning loss is a major setback in itself, affecting the physical and mental health of many students and depriving them of a year of vital skill development. But now, we are gradually making them at ease with back to normal phase.