Shiv Nadar University among first to host virtual graduation ceremony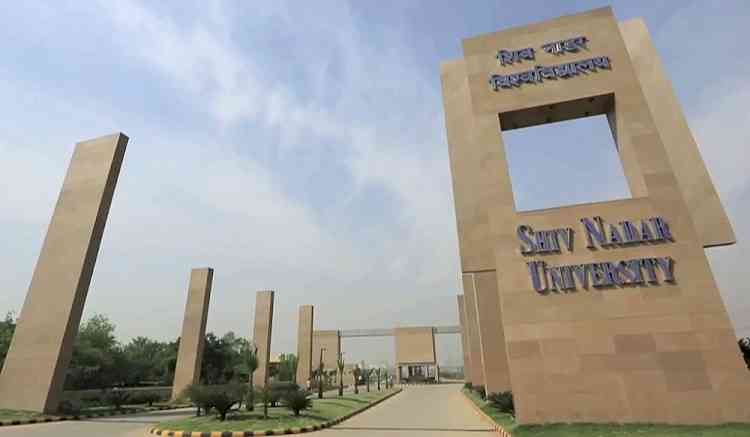 New Delhi/Greater Noida: Shiv Nadar University, India's leading multidisciplinary and research-focused university, also recognized as an Institution of Eminence (IoE) by the Government of India, yesterday celebrated its sixth graduation ceremony virtually, owing to the ongoing COVID-19 pandemic. It was hosted on the University's social media channels – Facebook, Instagram and YouTube. The University, thus, becomes among the first in India to host a ceremony of the kind.
 
Shiv Nadar University awarded degrees to 601 graduating students, including 24 PhDs, from various streams of Engineering, Natural Sciences, Humanities & Social Sciences, Fine Arts, as well as Management.
 
Ms. Roshni Nadar Malhotra, Executive Director and CEO of HCL Corporation and Trustee, Shiv Nadar Foundation, and Mr. Shikhar Malhotra, Pro-Chancellor, Shiv Nadar University, addressed and congratulated the graduating students.
 
Dr. Rupamanjari Ghosh, Vice-Chancellor, Shiv Nadar University, said, "This has been a very challenging, yet special year for us as we pushed the envelope to find innovative ways to provide uninterrupted quality education to our students, while ensuring their safety and that of our faculty and staff. This graduation ceremony is historic because it celebrates the culmination of the academic life at SNU of over 600 students after a very unusual semester, with the challenges of this pandemic forever uniting them as a Class. As they move out, the capabilities of critical and creative thinking, the training and experience here of cross-connecting of ideas will give them a clear edge in this fast-changing and uncertain world."
 
"We are truly delighted at the graduation of our students, and very proud to see many of them head to some of the world's finest organisations and higher educational institutions", added Dr. Ghosh.
 
The graduating students of this year are on their way to join some of the leading organisations including but not limited to Amadeus Software Labs, American Express, Adobe, Bombardier Transportation, Dell, Deloitte, Ericsson, Ernst & Young (EY), Goldman Sachs, Hewlett Packard Enterprises and ITC Hotels. Shiv Nadar University also announced that a substantial number of students have received graduate admission and financial aid offers from top institutions and universities across the world, including Arizona State University, Columbia University, Imperial College London, National University of Singapore, New York University (NYU), Northeastern University, Toulouse School of Economics, University of Oxford, University of California, University of Leeds, among others.
 
Apart from over 600 students, the virtual graduation ceremony, showered with affectionate wishes from the faculty members, Department Heads and School Directors, was attended by their proud parents, friends and Shiv Nadar University's mentors and staff.