Shadab Rathi of AAP talks about adopting Delhi model in Burail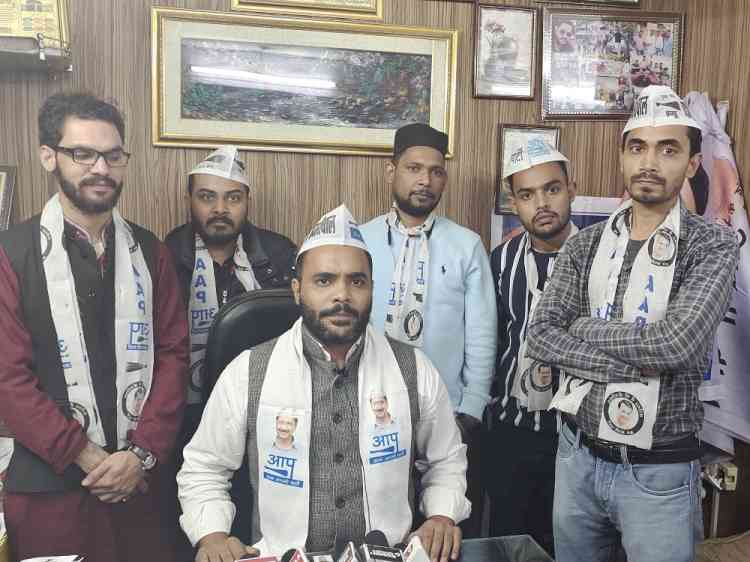 Chandigarh, December 6, 2021: Shadab Rathi, who is the Aam Aadmi Party candidate from Ward No 33 (Burail area) in the upcoming Municipal Corporation elections, today while interacting with the media said that if he wins the election, he will get the government hospital and government schools in Burail improved on the lines of Delhi. In hospitals, people will neither have to stand in queue, nor will they have to pay for medicines or the pathological tests. He said that in Mohalla Clinics of Delhi citizens get free treatment 24 hours a day. The same model will be adopted here also.
He said that in the same way, good education would be ensured in government schools at par private schools and problems of citizens would be solved on priority basis. He said that at present, there are innumerable civic problems of sewerage, water, electricity and garbage in this area. If elected, he will get all the policies of AAP founder Arvind Kejriwal implemented in Burail.
Rathi said that he has assured the people of solving their problems. The people of the area are getting punished for the wrong policies of the BJP, which need to be removed.