Series 03 of live webinar by alumni on inspiration, innovation and entrepreneurship at Home Science College
Principal of the college, Prof. Sudha Katyal, encouraged all the participants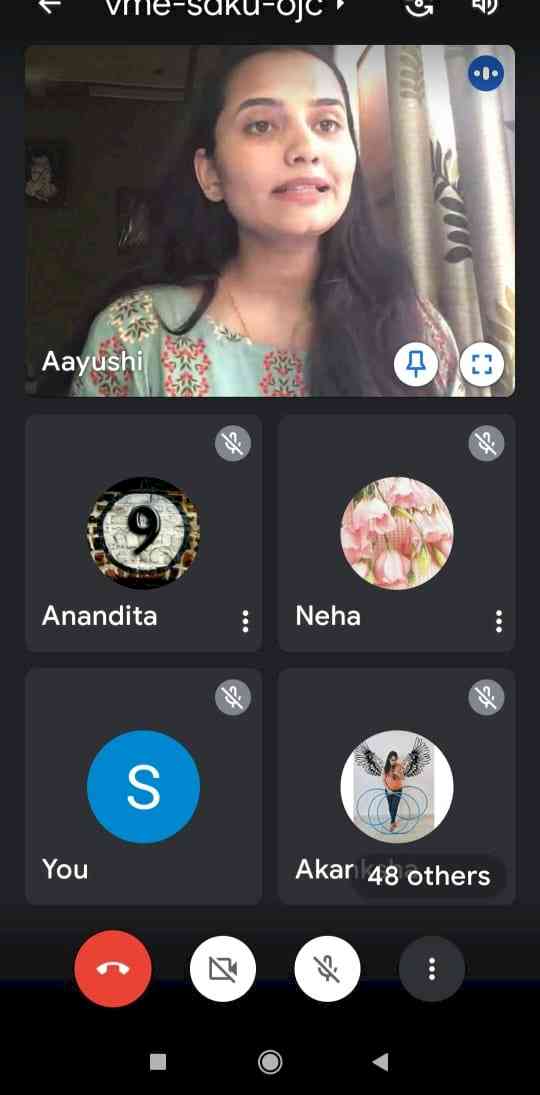 Chandigarh: In sync with Govt intiative of Atam Nirbhar Bharat, Home Science College proceeded with the third series of webinar by well-known Alumni to inspire the upcoming entrepreneurs of the college. The third webinar in this series was conducted by Ms Ayushi Mavi; pass out student of B.Sc. in Home Science, distinguished Mandala artist, freelancer and successfully running her digital startup named Desi Gems dealing in designer jewellery with 6500 followers on Instagram and Facebook.
 She shared her journey of becoming an entrepreneur from student  and how she was motivated during her college tenure to start an enterprise and to turn challenges into an opportunities. she also explained  various digital platforms best suited for beginners  in business and emphasized that  failures should not discourage an entrepreneur from moving ahead.
One should follow his passion and focus on building clientele base. She also replied to the various queries put forth by the students attending the webinar. The webinar saw approximately  100 viewers live. She expressed her gratitude to the college  for providing her this platform to share her experiences and exhibit her artistic skills.
Principal of the college, Prof. Sudha Katyal, encouraged all the participants to enhance their capabilities and learn from real life experiences of alumni  to successfully emerge as entrepreneurs.