Science City organized webinar on leveraging idea-developing an innovation culture in the society
Speaker says we must give room to the young minds to think and shun "Chalta hai" culture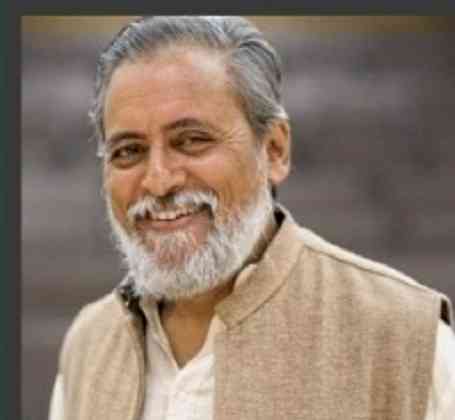 Prof Anil K Gupta, Founder, National Innovation  of Foundation.
Kapurthala: Creativity is a function of knowledge, curiosity, imagination, and evaluation that leads to innovation. The greater is your knowledge base and level of curiosity, the more potential innovative ideas you can achieve. But simply having knowledge does not guarantee the formation of new ideas or creativity.  One needs to be highly innovative and creative to shape their ideas. These were the views expressed by Prof Anil K Gupta, Founder, National Innovation  of Foundation during a webinar on Leveraging ideas-  Developing an Innovation Culture in the Society.  He advised that we must give room to the young minds to think and shun "Chalta hai" culture in the country to promote innovativeness and creativity. Further, he said "to enhance innovation and creativity, firstly one needs to continually expand one's knowledge base and understand the things happening around and think over to make necessary changes in order to get fruitful outcome for the welfare of society". He narrated inspiring success stories of the young innovators and also interacted with young minds attending the webinar and motivated them to adopt innovation as a way of life.
 

Dr. Neelima Jerath, Director General, Science City discussed and shared the projects and Ideas developed by the students under Innovation Hub at Science City. She said the main objective of the Science City is to promote innovation and creativity in the young minds by providing them an appropriate platform to display their ingenuity and innovativeness in an informal and playful environment. She appealed to the young audience to come up with their ideas and use  platform provided by Innovation  Hub to develop these further.
 

The webinar was highly appreciated by the participants and most of them desired Science City management to hold such webinars at regular intervals in future.