Reading essential for those seeking to rise above ordinary
Ivy World School take initiative to introduce 'best library user award' for session 2019-20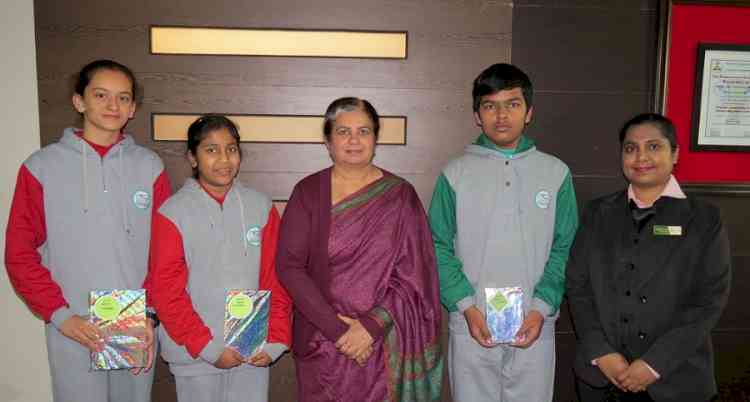 Jalandhar: "Reading is essential for those who seek to rise above the ordinary", to develop the same among the young intellects and to motivate the students to use the library and its services efficiently, Ivy World School under the aegis of Vasal Educational Society took the initiative to introduce 'Best Library User Award' for the session 2019-20.  It was rightly claimed by Jyotsna Choudhary, Ishani and Samarth Badola of grade 8, on the basis of number of books they read in the session 2019-20, their reading aptitude, content, utilization of library resources, discipline and their code of conduct.   
The principal, Mrs. S. Chauhan appreciated the students with inspirational words that the love for books remains undiminished and the books are here to stay as the best companion.
  
The President of Vasal educational Society, Shri K K Vasal, the Chairman Mr.Sanjeev Kumar Vasal, the Director Mrs. Ena Vasal and the CEO Mr.Raghav Vasal applauded the efforts made by Ivyians. They also encouraged the students to create their own unique identity and pursue their dreams with a deep sense of passion.