READ LATEST ONLINE UPDATED BREAKING NEWS FROM PUNJAB
READ LATEST ONLINE UPDATED BREAKING NEWS FROM PUNJAB ON CITY AIR NEWS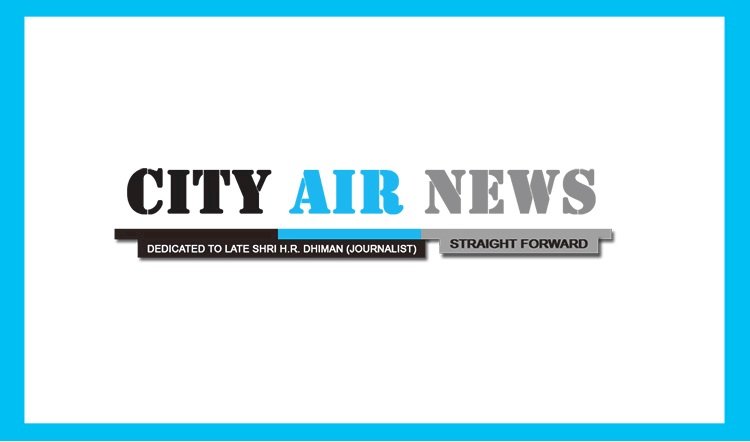 KASHMIRI FAMILIES STRANDED IN BARNALA RETURN HOME, THANK PUNJAB GOVT
Barnala: Due to dedicated efforts of the Punjab Government and the district administration of Barnala, a group of 59 persons from Kashmir valley who were stuck here, have returned to Kashmir today.In the presence of Deputy Commissioner, Barnala, Mr. Tej Partap Singh Phoolka, 59 persons left for Kashmir on two buses from the district administrative complex today.The families were living at Patti Road, Dhnaula Road and Purana Bazaar area at Barnala and were stuck here due to curfew imposed in view of Covid-19 outbreak.  Deputy Commissioner said that he had received information that 59 persons from Kashmir are stuck at Barnala and want to go back. The district administration took up the matter with J&K govt who gave permission to send them to J&K border from where they will be sent further by J&K govt to Kathua and other places. Adminstration provided them the necessary facilities here.
Today, they were sent back so that these families could reach their home and celebrate holy Ramzaan at their homes. He said that masks and sanitizers have been provided to all and medical screening was also done before they left. In addition, necessary equipment has also been provided to the concerned drivers and conductors.Thanking the Punjab government and district administration, Javed Khan the leader of the group said, "we were stranded here due to curfew. Now the month of Ramzaan has started and we appealed to Deputy Commissioner to send them back. We are so happy and thankful that we are able to go back to our home due to efforts of district administration", he added before boarding the bus at 7:30 AM
NDIAN ARMY SALUTES CORONA WARRIORS
Amritsar: The country is battling a global crisis which has today assumed the form of no less than a war.  This time, it is the civil administration, the doctors, health and sanitation workers who have held the front bravely against a different kind of enemy - the Corona. Therefore, Armed Forces took the initiative to organize a thanksgiving campaign to Corona warriors on Sunday, the 03rd May across the country by all three services.
In Amritsar, Panther Division of Vajra Corps reached out to the administration and staff of the isolation facility at Guru Nanak Dev Hospital and quarantine facilities at Drug Rehabilitation Centre where currently more than 500 people are either in isolation or quarantine wards. The Army  Pipe Band of Panther Division reverberated popular military tunes outside these facilities like 'Deh Shiva Var Mohe', 'Kadam kadam Badhaye Ja' and 'Saare Jahan Se Achha' conveying both gratitude and solidarity to Corona warriors in their own ubiquitous way. This was followed by presentation of 'Thanksgiving Hampers' to the administration and staff of these hospitals by the Army and thanking the Corona warriors working tirelessly, despite odds in various capacities.
The conservancy staff working within the military cantonments and Stations are also playing a pivotal role in maintaining the hygiene and sanitation. Food hampers were also provided to the conservancy staff as a token of gratitude.  
CAPT AMARINDER EXPRESSES SHOCK & GRIEF AT KASHMIR MARTYRDOM OF 5 SECURITY PERSONNEL
Chandigarh: Expressing shock and grief over the loss of five security personnel in North Kashmir's Handwara region, Chief Minister on Sunday mourned the sacrifice of the bravehearts, while announcing a job to a family member with Rs 10 lakh financial aid to the next of kin of NK Rajesh Kumar, a soldier who hailed from District Mansa of Punjab.
As news of the martyrdom of the four Indian Army soldiers and one J&K policeman came in the morning, an anguished Captain Amarinder joined the nation "in saluting the bravery and valour" of the martrys, and prayed to God to "grant strength to their families in this time of grief."
The five security personnel, including an Army Colonel and a major, were killed in an encounter with terrorists, who had taken some civilians hostage in a house. The Chief Minister described it as a ghastly and cowardly act by the terrorists, who continued to be pushed in by Pakistan from across the border despite the whole world, including the two nations, currently engaged in a bigger war against the Covid.
While terrorism could not be condoned at any time, resorting to such an act at a critical time like this showed a total lack of shame on the part of Islamabad, which seemed hell-bent on exploiting the opportunity for their own gains, said Captain Amarinder. But India would not take such attacks on its security personnel, he said, warning that nowithstanding the Covid battle at hand, nobody should make the mistake of trying to take advantage of our country's perceived vulnerability at this difficult time.
Meanwhile, extending his heartfelt condolences to the family of Naik Rajesh Kumar of 21 RR (Rashtriya Rifles, parent unit 3 GUARDS ), who hailed from village Rajrana in tehsil Sardulgarh of Mansa district, the Chief Minister said his heart went out to them. He announced financial assistance of Rs 10 lakh to the next of the kin  of the martyr, including Rs. 5 lakh as ex-gratia and Rs. 5 lakh in lieu of plot, in addition to a government job to one eligible member of the victim family, as per the state government's existing policy.
The body of the martyr will arrive in his village on Monday where he would cremated with due honours, keeping the Covid safety protocols in mind, said an official spokesperson
108 COPS, 3 STATE HEALTH DEPT DOCTORS & 1 SOCIAL WORKER SELECTED FOR PUNJAB DGP'S HONOUR & DISC
Chandigarh: In continuation of its endeavour to honour police personnel and doctors delivering exceptional services in the battle against COVID-19, the Punjab Police has selected 108 police personnel, 3 State Health Department doctors, 1 social worker and 9 PGI doctors/nurse for the prestigious 'Director General of Police Honour & Disc for Exemplary Seva to Society. 
One Social worker of Faridkot who brought a large number of NGOs on one common platform for supplying Dry Rations and cooked meals to the poor has also been recognized by the DGP in the latest series of the Honour. 
Four of the PGI doctors are from the Plastic Surgery Department and three from Anaesthesia Department, with one award going to Sister Sheetal of the same hospital. In addition, one collective award is being given to the entire Nursing Staff and Hospital Attendants of PGI's Plastic Surgery Department. 
Gupta said the police personnel selected for the award include: ASPs (4), DSPs (14), Inspectors (14), SIs (13), ASIs (21) & HC/Constables (42 ), spread across 27 revenue and police districts of the state.
The 4 doctors of the PGI Plastic Surgery department are Dr Mohsina Subair, Dr Gowtham Kampalli, Dr Anshu Tiwari, Dr Tarush Gupta, and 3 doctors of the PGI Anesthesia Department are Dr. Nidhi Panda, Dr. Rashi Sarna, Dr. Konica Chittoria. The PGI staff is credited with 2 successful surgeries on 12th and 14th April, and the post-surgical treatment and care which led to the early discharge and speedy recovery of SI Harjit Singh. One team from these departments was awarded earlier for Harjeet's treatment.
121 outstanding officers, doctors, nursing staff, hospital attendants and individuals have been chosen for the third series of the award, instituted to honour and recognise outstanding humanitarian work, going beyond the call of duty, said DGP Dinkar Gupta, as the state moved in its 6th week of curfew.
Giving details of the prominent awardees, who rendered remarkable services towards the society in these difficult times of COVID-19, the DGP said Dr. Aman Sharma, who is posted as Medical Officer in the Police Hospital in Ludhiana (Rural), has carried out regular medical examinations of police officials at Police Stations, and also at their duty points. 
Dr. Sunita Rani of Fazilka, who has been attached as the nodal officer by the Civil Surgeon, has done a commendable job in surveillance, quarantining and testing of corona suspects who entered Fazilka from other states recently.
Dr.Bidhi Lord Singh, posted as District Epidemiologist in the office of Civil Surgeon, Tarn Taran has been personally supervising the sampling and COVID testing efforts at the ground level, and is the main coordinator of these efforts at the Civil Hospital, Tarn Taran.
Parveen Kumar Kala, an active social worker of Faridkot, established effective coordination with NGOs of Faridkot and brought them on one platform. He has been providing dry rations, cooked food & medicines to the poor & needy. He is also looking after stray animals and providing them fodder etc. 
ASI Rafi Mohammed of Amritsar Rural was actively involved in distribution of rations to poor and needy people. In fact, he even spent his salary to feed them, and also established contact with the Muslim community as well as migrant labourers for this purpose. 
HC Amrik Singh of Batala Police district played an instrumental role in saving the life of a person who suffered from a heart attack. 
Lady Ct Karamjit Kaur of Ferozepur, an active member of the 'May I help you group' , created to help the poor/needy during the curfew, had been visiting slums & vehras (clusters) of migrant labourers to distribute cooked food and rations to them, risking her own safety. 
SI Prabhjot Kaur has been  honoured for creating awareness among common people about preventive measures against coronavirus through social media platforms, and has also been delivering medicines door-to-door. 
ASP Jalandhar (Rural) Ankur Gupta has worked extremely long hours in the field, providing succour 24x7, and distributing cooked food and dry ration kits to the poor and needy peope.
As SHO PS City Dhuri, ASP Aditya has been actively enforcing the curfew in Dhuri through drones and other technological means, thus helping in containing the spread of COVID-19.
SI Lakhvir Singh of Faridkot did a commendable job in tracing and tracking the contacts of COVID-19 patients, NRIs and other recent arrivals into Punjab. 
ASI Jagtar Singh helped a woman suffering from heart disease, who was stuck in curfew, by taking her to Tagore Hospital, Jalandhar, from village Mandiala (Malsian) in his own car and even offered financial help to the family.
Inspector Sunny Khanna, SHO Kiratpur, took the initiative of establishing Quarantine Centres in private Sarais in Kiratpur Sahib area. His motivation and proactive action also led to self-isolation of many villages in his jurisdiction. 
DSP Prem Kumar of Special Branch, Batala, played a key role in identification of underprivileged sections in need of support, while DSP Rajesh Kakkar of Gurdaspur worked closely with NGOs and motivated them to distribute dry rations to about 2500 needy families, besides setting up a Combined distribution of ration (CDR) Committee for efficient collection and distribution of food & dry rations.
ASI Narinder Singh from Amritsar Rural was instrumental in supplying dry rations to the migrant population in his area, besides getting 500 cloth masks made through volunteers.