Punjab Youth Development Board donate 1000 ppe kits till date
100 ppe kits handed over to commissioner of police today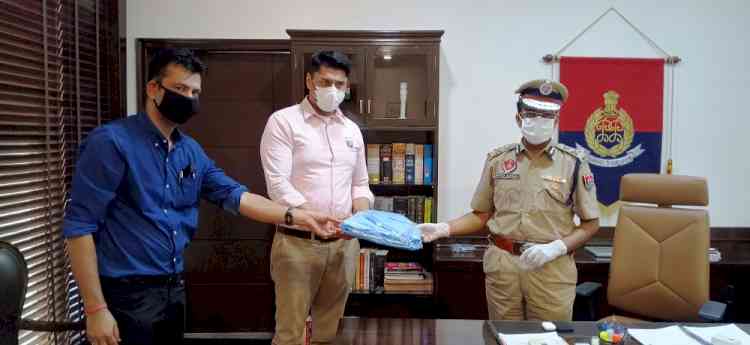 Ludhiana: Punjab Youth Development Board Chairman Mr Sukhwinder Singh Bindra today handed over 100 government approved PPE kits for police officials to the Commissioner of Police Mr Rakesh Kumar Agrawal at his office, here. On this occasion, Mr Bindra said that Punjab Youth Development Board has donated more than 1000 kits with support of NGOs, under the able guidance of Chief Minister Capt Amarinder Singh all over the state.
While speaking on the occasion, Mr Sukhwinder Singh Bindra said that during this time of crisis, if anyone protecting the residents of Punjab at the forefront, they are the police, doctors, nurses and other health workers who risk their lives day and night to save our lives. He said that the Punjab Youth Development Board is committed for the welfare and development of the youth and people of the state.
Mr Bindra said that the police officials will be protected by the PPE kits and will be carry out their duty with more confidence. Further, Mr Bindra appealed to the corporate houses to support the government in this time of crisis. Mr Bindra said that the Board has previously distributed kits at USPC Jain Charitable Hospital, Baba Deep Singh Gurudwara Sahib, Shri Krishna Charitable Hospital, besides other places. Board's district coordinator Mr Nitin Tandon was also present on the occasion.