Villagers apprised of PCPNDT Act during Mamta Divas at CHC Mukandpur
Pregnant ladies were motivated for free institutional deliveries in government hospitals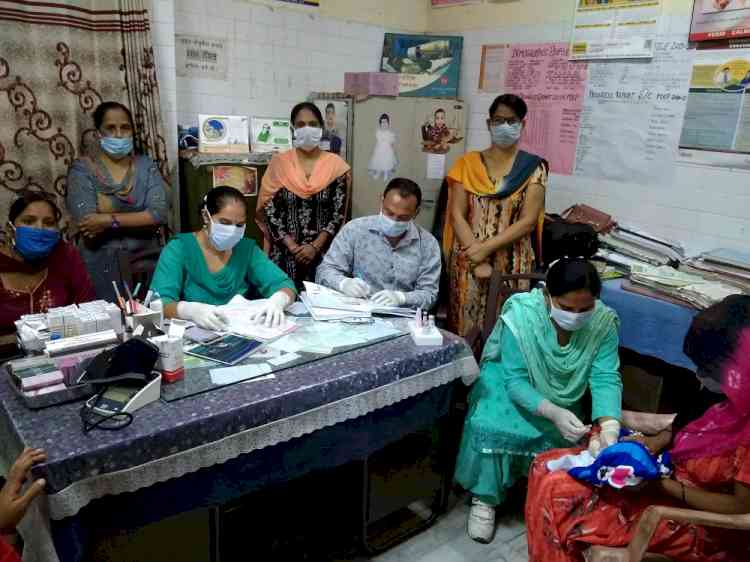 Nawanshahr: In order to improve the sex ratio in the state and to stop female foeticide an informative awareness activity was held during Mamta Divas at CHC Mukandpur under the supervision of SMO Dr Ravinder Singh. Block Extension Educator Harpreet Singh stated that any person engaged in counselling or conducting pre-natal diagnostic techniques like sex selection comes under preview of the PCPNDT (Pre-Conception and Pre-Natal Diagnostic Techniques) Act, 1994 which is banned and shall be punishable with imprisonment for a term which may extend to three years and with fine which may increase to ten thousand rupees.
Under Mission Fateh campaign Beti Bachao Beti Padhao Programme was also organised to focus on gender equality and to boost the girl education. During mamta divas TT vaccination was given to antenatals and BCG, pentavalent, IPV, rotavirus, OPV, MR, TD, DPT vaccines and Vitamin A syrup from 9 months to 5 years children.
Iron is an important mineral that the body needs to produce red blood cells. Supplements like iron folic acid tablets and syrups were also given to antenatals to treat or prevent low blood levels of iron such as those caused by anemia or during pregnancy. Pregnant ladies were also motivated for free institutional deliveries in the government hospitals. 
On this occasion MPHW Amarjit Kaur, Pooja Devi, Sarabjit Singh, Asha facilitator Shakuntala Devi, Asha workers Sonia, Parveen and Bhupinder Kaur were present.