Punjab ministers demand FIR against Bains over Patiala attack remarks
Ask him to give up Punjab police security if he doesn't trust the force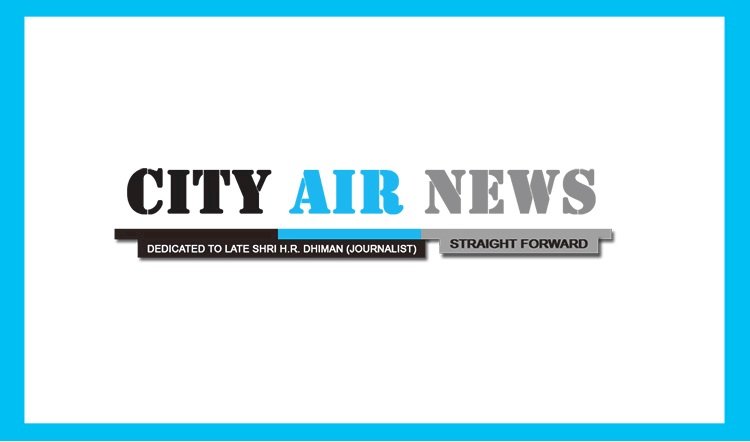 Chandigarh: Taking strong exception to MLA Simarjeet Singh Bains' remarks on yesterday's Nihang attack on a police party in Patiala, a group of Punjab cabinet ministers on Monday demanded registration of an FIR against him for inciting communal disharmony.
Bains, in an interview to a media channel, had termed the Patiala attack a 'public backlash against the police high-handedness' over the last few days. It may be recalled that ASI Harjeet Singh had lost his hand in the attack and had to undergo a nearly 8-hour long plastic surgery yesterday.
Bains should be immediately booked under the Epidemic Diseases Act, 1897 and  the National Disaster Management Act 2005, as well as relevant sections of the IPC, the minsters demanded.
Cabinet Ministers Tripat Bajwa. Sukhjinder Singh Randhawa, Balbir Singh Sidhu, Vijay Inder Singla and Aruna Choudhary condemned Bains for his provocative and vile remarks and asked him to give up Punjab Police security if he did not trust the force.
The ministers also demanded a unequivocal apology from Bains for politicising the issue for cheap publicity at a time when the entire Punjab Police force was putting their own lives at stake to save the lives of people from the COVID-19 pandemic and working 24X7 to go the extra mile for providing relief to the needy.
"The Punjab Police is doing a commendable job in these critical times and what happened yesterday is reprehensible. By casting aspersions on our police force, Bains has rubbed salt in the wounds of these bravehearts, who are risking their lives for our safety," said Balbir Singh Sidhu.
Randhawa said this was a time to fight the enemy unitedly and support the frontline warriors who are fighting to save lives by endangering their own.
This is gross disrespect to the great sacrifices being made by our policemen in line of duty and should be condemned by all, added Minister Vijay Inder Singla.
Terming it as yet another desperate attempt by Bains to grab the limelight, Aruna Choudhary said "by giving such statements he is encouraging anti-social elements to attack police".
Such derogatory statements against the force, which is going beyond the call of duty in service of people, are unpardonable said Minister Tript Rajinder Singh Bajwa while castigating Bains for trying to derive political mileage of this tragic incident and at a time when the state and the country is facing unprecedented challenges.
The ministers wished ASI Harjeet Singh a speedy recovery, and said the whole of Punjab was proud of the Punjab Police force and was standing behind them in this war against the pandemic.
DEFENDING THE ATTACK ON POLICE TOTALLY UNACCEPTABLE: ARUNA CHAUDHARY
Chandigarh: Terming the attack on police in Patiala a callous in nature, Punjab Social Security, Women and Child Development Minister Mrs. Aruna Chaudhary today strongly condemned the incident and its defendants. She said that this is an act of cowards and the defending of this action is showed immaturity and insanity of the concerned leaders.
 
Mrs. Chaudhary termed the statement of Lok Insaaf Party MLA of Simarjit Singh Bains totally baseless and irresponsible. She said that he (Bains) wanted to grab the attention of people with these types of gimmicks which are totally unjustified. She said that If the Member has lost the trust in Punjab Police, he should give up his security cover of Punjab Police.
 
Praising the dedication and devotion of police personnel, the Minister said that the Punjab Police is leading from the front in this hour of crisis to impose curfew restrictions to contain the spreading of Corona virus. She said that we are proud of them and the Punjab Government stands united behind our brave police officers, who are working hard to maintain law and order. She said that this act of violence, which was specifically directed against police officers, in which several police officers suffering extremely serious injuries, is intolerable and unacceptable.
 
Mrs. Chaudhary said that the Police personnel have always been in front line to deal with all unprecedented situations. She apprised that the Chief Minister Captain Amarinder Singh has directed the DGP, Punjab to take stern actions to implement the restrictions of curfew/lockdown in the State.
PUNJAB POLICE ARREST 3 FOR PROVOCATIVE FB POSTS DEFENDING NIHANG ATTACK ON COPS & INCITING RELIGIOUS HATRED
Chandigarh: In a swift action, the Punjab Police on Monday arrested three persons for provocative social media messages, promoting religious hatred, in the wake of the brutal Patiala attack on police personnel by a group of Nihangs.
Bhupinder Singh s/o Late Jeet Singh r/o Model Town, Hoshiarpur; Davinder Singh s/o Harbans Singh r/o Civil Lines, Batala; and Kuljeet Singh Bhullar s/o Swarn Singh r/o Malout City in Sri Muktsar Sahib district, were found inciting disharmony communal unrest with their hate messages on the social media, said DGP Dinkar Gupta.
Separate FIRs have been registered against all three under Section 115, 153-A, 188, 269, 270, 271 & 505(2) of Indian Penal Code 1860, Section 3 of Epidemic Diseases Act, 1897 and Section 54 of the National Disaster Management Act 2005.
These men, said the DGP, had been indulging in hate propaganda through the social media posts. Bhupinder Singh had posted his inflammatory interview to Apna Sanjha Punjab  Facebook TV channel, in which he had defended the Nihang action, but had later removed it, said Gupta.  The DGP said the police was also examining the legal options for taking action against the FB channel.
Bhullar and Davinder had also posted inflammatory and vicious statements on FB, lauding the Nihang action and provoking the Nihangs to come forward to launch more such attacks, said Gupta.
Warning of prompt and strict action against anyone found indulging in such hate propaganda and inciting violence against the police or any other section of the society, the DGP said nobody would be allowed to spread hatred or disturb the law and order in the state at any cost. The entire police force was working day and night to enforce the curfew and also provide relief to the needy in these trying circumstances, triggered by the spread of COVID-19, he pointed out.
The police would come down heavily on any violation of the curfew restrictions or any attempt to create trouble in the state, he warned, adding that Chief Minister Captain Amarinder Singh had also issued strict instructions to the Punjab Police in this regard. "We will not tolerate such acts against our police personnel," the Chief Minister had declared yesterday after the Patiala assault.
It may be mentioned that the police had earlier arrested one Sudhir Suri of Amritsar and Akash Deep of Patiala for their communal & inflammatory statements and posts.
CAPT. AMARINDER SPEAKS TO ASI HARJEET, WISHES HIM SPEEDY RECOVERY & ASSURES HIM OF FULL SUPPORT
Chandigarh: Punjab Chief Minister Captain Amarinder Singh on Monday spoke to ASI Harjeet Singh, whose hand was severed in an attack in Patiala yesterday, to inquire about his well-being, and extend his and his government's full support.
The Chief Minister expressed happiness at the successful plastic surgery conducted on Harjeet by doctors at PGI Chandigarh, and expressed the confidence that he would emerge out of his unfortunate incident healthy and cured. He said the entire state was proud of him, and urged him to convey to him, through the senior police officers at the hospital, in case of any requirement. The Chief Minister wished Harjeet a speedy recovery.
Motivating the ASI, Captain Amarinder recalled a similar experience of an associate, who had also lost a hand and had to undergo a similar surgery to implant it. The carpenter was now fully cured, and healthy and hearty, he told Harjeet.
The Chief Minister, who had yesterday itself directed DGP Dinkar Gupta to ensure the best possible medical facilities for Harjeet, told the ASI that all his needs would be taken care of, and no expense would be spared to bring him out of this crisis. The entire state was standing by him, he further assured the ASI.
Captain Amarinder also promised the ASI of the strictest action against those involved in the brutal and unprovoked attack on him. The entire police force was currently engaged in the difficult and momentous task of enforcing the curfew and providing relief to the needy, while putting their own lives on the line, said the Chief Minister, adding that any such assaults on the force would not be tolerated.
Meanwhile, DGP Dinkar Gupta said that PGI Director Jagat Ram met the ASI this morning and later told the former that a team of doctors led by Prof. Ramesh Sharma, Head of Plastic Surgery Department, examined Harjeet. They found the patient doing well but cautioned against too many visitors, and said only his wife was currently allowed to meet him once a day.
Gupta further disclosed that all the 11 persons arrested in connection with the assault had been remanded to 11 days of police custody today.