Punjab attains record procurement during lockdown hardships: Ashu
2367 new procurement centres created in paddy marketing season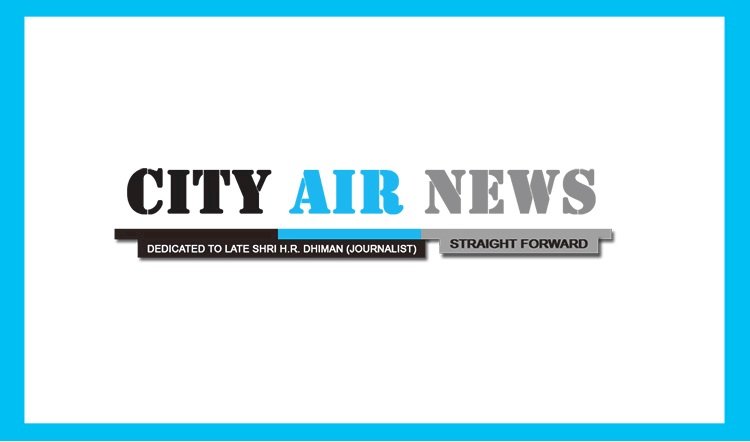 Chandigarh: Punjab Food, Civil Supply and Consumer Affairs Minister Mr. Bharat Bhushan Ashu said that the state has set precedence for the entire country in smooth conducting of procurement of wheat and paddy during lockdown.
In a press conference at Punjab Bhawan, Mr. Ashu said that the Punjab Government led by Chief Minister Captain Amarinder Singh, has created 2136 additional temporary purchase centers in the State thus increasing the total number of purchase centers to 4006 during wheat procurement in Rabbi season of 2020-21. Elaborate arrangements were made in Mandies as per heath protocol and total of 127.11 lakh MT of wheat was procured by all the procurement agencies benefited more than 10 lakh farmers from the MSP scheme. Similarly 2367 additional temporary purchase centers were set up in the State during KMS 2020-21 to maintain social distancing and staggered procurement. He informed that total 202.78 lakh MT of paddy was procured by all the procurement agencies during the season, which has been all-time highest paddy procurement in the State.
The Cabinet Minister said that the Punjab Government has initiated many dynamic works for the betterment of people of state. Smart Ration card scheme launched for the benefit of 1.41 cr. people and 37, 00, 000 Chip based Smart Cards distributed under this scheme by the Department. This Scheme will eliminate the need for carrying any other document to get the entitled quota of food grains, and bring transparency in public distribution system. He informed that the process for enrolling 9,48,801 eligible beneficiaries that constitute approx. 237200 families (considering 4 members in a family) under State sponsored Ration Card scheme has already been commenced. This scheme will benefit the eligible beneficiaries who could not be enrolled under National Food security Act, 2013 and the state government will have to incur approx. Rs.120 crores of rupees for one year on this initiative.
Mr. Ashu said the Punjab Government has distributed 15 lakh dry ration packets consisting of 10 Kgs of Atta, 2 Kg sugar and 2 Kg pulses free of cost to the needy people/migrant labour etc. during lockdown/COVID-19 pandemic, for which State has incurred an expenditure of approx. 78.2 crores of rupees from Chief Minister's SDRF. Additional 2 lakh dry ration packets were also allotted to District Ludhiana for distribution to migrants/non-NFSA beneficiaries as per the request of the Administration.
The Food and Civil Supply Minister said the State Government distributed 5 Kg wheat per month to each NFSA beneficiary and 1 Kg pulses per month to each family free of cost from April, 2020 to November, 2020 (eight months) under the Pradhan Mantri Gareeb Kalyan Anna Yojana. Approx. 95% beneficiaries have availed the benefit of the same. A total quantity of 5,35,782.70 MT Wheat and 27,516.11 Urad whole/Black Channa whole has been distributed under this scheme. The migrant people/non-NFSA beneficiaries were allocated 5 Kg wheat per beneficiary and 1 Kg pulses per family for two months free of cost. The State of Punjab, in order to mitigate the hardships faced by migrants/non-NFSA beneficiaries, decided to get the wheat allocated under the Atam Nirbhar Scheme grinded into flour. Each beneficiary was given 1 Kg pulses free of cost. In addition, 1 Kg sugar was given to each beneficiary additionally from State exchequer. Cost of grinding, additional purchase of pulses over and above the allocation made by GOI and sugar was borne by the State Govt. which has been approx. Rs 17.68 crores. T he total number of beneficiaries covered under this scheme was 14,14,400 i.e. 10% of NFSA beneficiaries.
 Mr. Ashu said that State Government has initiated the process to fill 7219 FPS vacancies out of which 6232 vacancies are Rural and 987 vacancies are Urban. The FPS Licenses shall be allotted online through RCMS portal (Ration Card Management System Portal) in order to promote efficiency and transparency. He said that govt has effectively working to create scientific storage space for wheat in the State. FCI granted approval for construction of CAP/Open Plinths storage capacity of 35 LMT in the State.
Divulging about the other initiatives of his department, the Cabinet Minister stated that inter-state portability of ration distribution under One Nation One Ration Card Scheme has been implemented in the State  under which migrants from other States, on arrival in Punjab, can avail their entitlement of Ration from any FPS of their choice. The Punjab State has so far made 15 Inter-State Ration Distribution.
Mr. Ashu said that the state government has taken many steps to reduce the gap in transportation charges. Tender process for transportation has been made competitive & transparent to increase participation by breaking cartelization of truck unions. Tractor Trolley has been allowed for transportation of food grains.
Talking about timely payment to farmers, he said that we have been successful in ensuring the timely arrangement of funds for payment to farmers and other stake holders with effective coordination and liaison with the RBI, Ministry of Finance and the Consortium of Banks led by SBI. In order to reduce the physical interface between the Departmental Functionaries and rice millers and to promote transparency and efficiency, the following services have been made online through the https://anaajkharid.in portal includes Registration of New Rice Millers,  GPS mapping of Rice Mills on the portal, Increase in Capacity of Rice Mills, Change in Partnership/Ownership of Rice Mills, Registration of lessee Rice Mills, Compilation of list of defaulter rice mills, Deposition of Custom Milling Security and Levy Security, Issue of Release Order, Videography and Photography of initial storage of paddy, boundary wall, premises, rice room, machinery, Physical Verification of Paddy stocks through AnaajKharid APP, Generation of Contract Numbers.
Speaking about initiatives being taken by the department, the Cabinet Minister informed that it was decided to raise the revenue amount through Legal Metrology Wing. The Wing has been able to generate an increase of 27% till date in comparison to last year. It is worth mentioning that the hike in revenue collection was registered during the hard times of outbreak of pandemic of COVID-19. He said that the LM Wing has been working to make all the processes touch free and transparent. To achieve it all the services related to the Legal Metrology Act, 2009 and Legal Metrology (Packaged Commodities) Rules, 2011 have made online.
Setting the agenda for 2021, Mr. Ashu highlighted that the Department plans to start sending a customized SMS to each NFSA beneficiary family at the beginning of the next distribution cycle informing them about their entitlement so that they can draw their ration on time from the FPS of their choice. He said that the State Government has set target of 132 lakh MT of wheat to be procured during the coming Rabi season 2021-22.  The Department plans to recruit 179 personnel during the year 2021.  Out of this, requisition for recruitment of 2 FSOs has been sent to the PPSC. Additionally, the Department also plans to recruit 149 Inspectors and 27 clerks. 350 Standardization Testing and Quality Certification (STQC) devices will be procured for deployment in Sewa Kendras across the State, for providing Aadhaar related services to residents. 300 tablets are being procured for the Health Department Punjab. The same would be deployed in the Government Hospitals across the State to ensure Aadhaar Enrolment of each New Born.