PU VC interacts with research scholars of engg and management deptts
This was made possible through online mode in order to create best research environment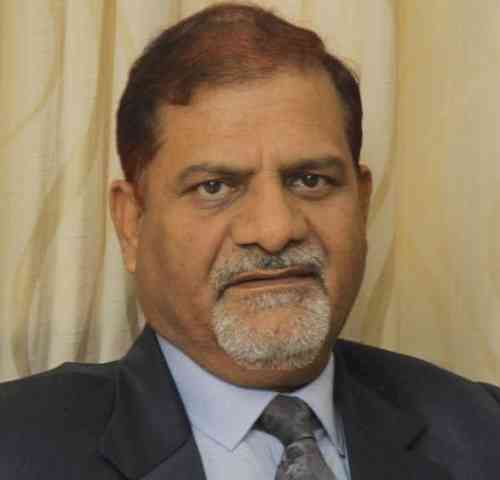 Panjab University Vice Chancellor, Prof. Raj Kumar.
Chandigarh: Panjab University in partnership with Research for Resurgence Foundation organised Knowledge Forum: Interactive Sessions with PhD Research Scholars today through online mode in order to create the Best Research environment.
Panjab University Vice Chancellor, Prof. Raj Kumar interacted with PhD scholars of Engineering and Management Deptts of PU. He  addressed a number of issues and challenges arising due to pandemic COVID-19 like opening of labs, thesis submission etc. Showing his worry for Research to start at the earliest, he responded to queries of scholars and assured them that PU will facilitate in every possible manner for research activities. 
Dean Research Prof. V. R. Sinha asked them to route their concerns to his office through their supervisor and chairperson, and they will be given the best possible solution.
***
PU Hostels Discussed about Community Service
A webinar was organised by Panjab University Hostel Wardens Dr Anupam Bahri,Girls Hostel 8, Dr Shipra Gupta,GH 9, Dr Bharat,Boys Hostel 4, Dr Arun, BH 7, Dr Amit Chauhan, BH 6 today on the topic of Community services during lockdown.
The key speaker, Dr Gurav Gaur from department of Social Work informs the students how to serve the community and help the needy and also shared how he and his team helped the labourers stuck in the campus during lockdown.He informed about various projects undertaken for community welfare during the lockdoen period which included sanitization, animal welfare and the project of for distribution of sanitary napkins initiated by Punjab Police.
On this occasion, Prof Sukhbir Kaur, DSW(W) also interacted with the students and informed them of the importance of NSS's motto "Not Me But You".  
***
National Webinar on   " Poetic Vision of Allama Iqbal and Rabindra Nath Tagore"  by Urdu Deptt,PU
A webinar on the poetic vision of Iqbal and Tagore was organised by the Department of Urdu, Panjab University , today.
In his key–note address  Shamin  Tariq said that  both Iqbal  and Tagore were Poets of  humanity and nationalism.Both of them  remained close to the ground realities of life faced by people in the country.
Hafiz  Shirazi's poetry  influenced Tagore in a very big way.For Tagore's, the songs sung by women while working in the fields and those of Faquirs and Darvesh were composed by great poets [i:e, a great poet is he who is very close to the mind and heart of a common  man].
Shamin Tariq  said that Iqbal appreciated internal beauty rather than the artificial cosmetic appearance. Iqbal's philosophy of KHUDI was based on the upliftment of thought process of each and every individual..
Coordinator of the Urdu Department Dr. Ali Abbas said that both Iqbal and Tagore were great poets. They enriched the poetic traditions of India in a big way.
Dr. Ali Abbas said that Tagore's "Ekla Chalo Re" and Iqbal's "Sare Jahan Se Accha" accelerated the pace of our freedom struggle towards total Independence.